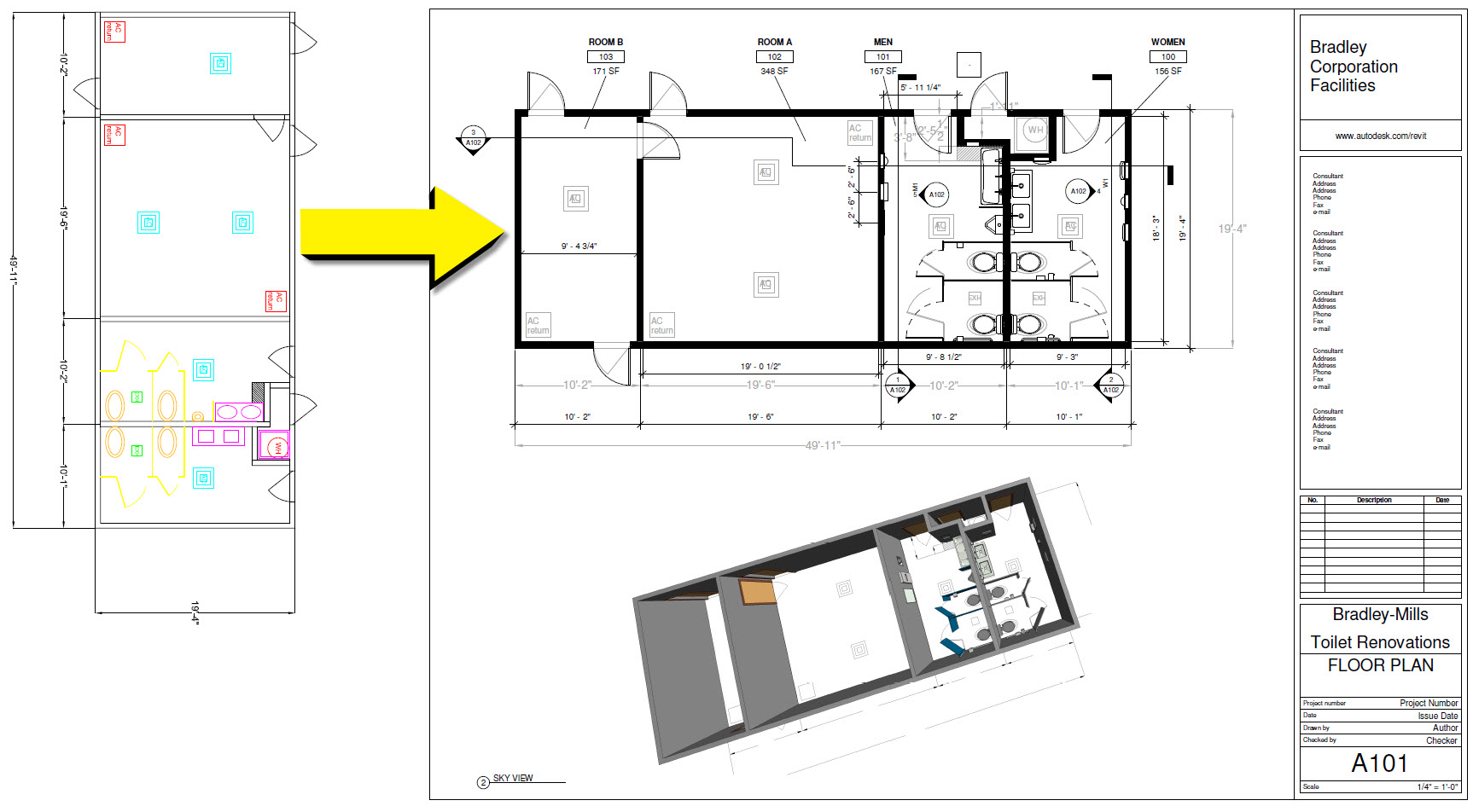 On Thursday night, our facility engineer showed me an as-built AutoCAD sketch for his toilet room renovation project in our Ohio manufacturing facility.
He asked if I could enhance the sketch with Revit for his Tuesday meeting; with the contractor and facility engineers.
Starting Friday morning, it took 4 hours using Revit --to create a fully coordinated set of
floor plan,

interior sections,

interior elevations,

reflected ceiling plan,

plumbing fixture and washroom accessory schedules,

3D plan and 3D interior views.