We have added six more Revit Families to the Bradley Revit Family Library: two new individual showers, and four group showers. These are some sweet models - nice and compact file sizes, with all the activation and plumbing options built in.
The four Revit Group showers are of our Econo-Wall Showers, which are very popular. The two multi-stall Revit showers have a toggle (visibility parameter) to turn on or off the curtains in the views-which is pretty slick, especially if you plan on generating any visuals for presentation.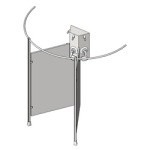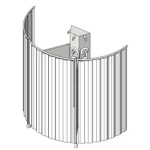 The individual showers include the WS-1WCA and the ADA version, the WS-1WCA-ADA; both are also very popular products.
Related Article(s)