Today we added four Revit Families from our new Diplomat Washroom Accessory Series. This exciting new product group will be on display at the AIA show in New Orleans. We will have the Revit files on flash driv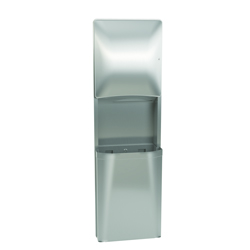 es, along with other information.
The Diplomat Revit Family Components include Paper Towel Dispenser, Waste & Paper Towel Dispenser and a Soap Dispenser.