Bradley has always made customer satisfaction our number priority. We are known to go the extra mile and do anything we need to help you out. That customer satisfaction holds true to our BIM team. With new users discovering Revit daily, we often get questions like, "Hey, your shower doesn't show up in my Floor Plan." or "Your Floor Mounted EFX Eyewash only mounts to a wall." We decided to post some of these questions and visually walk you through on how you can fix your problem. Lets start with "Where is my Bradley Shower?"
Now this does not just apply to our showers but anything that lies above the 4'-0" Cut Plane. Revit automatically sets the cut plane at 4'-0", therefore anything that lies above the cut plane will not show up on you floor plan. Below I explain one way to change the height of your cut plane.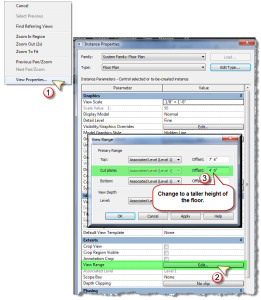 1. Right click on a clear area of your floor plan and left click on View Properties.
2. Scroll down the Instance Properties dialogue box till you find View Range. Click the Edit button.
3. Insert a taller height in the Cut plane Offset field and click OK.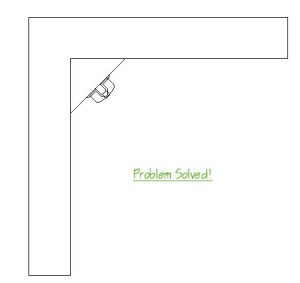 Bradley Revit Shower Articles