Your building looks great, the windows are placed exactly where they need to be to achieve the maximum thermal gain, and those solar panels on the roof are cutting the owners energy bill in half. There is one problem. The electrician is having a problem servicing the tankless water heater because the door hits a structural column when he tries to open it. Doh! Wish you would have seen that problem in the design phase when it could have been addressed and easily moved. At Bradley, we have heard this cry for help and have developed a solution to all your interference problems.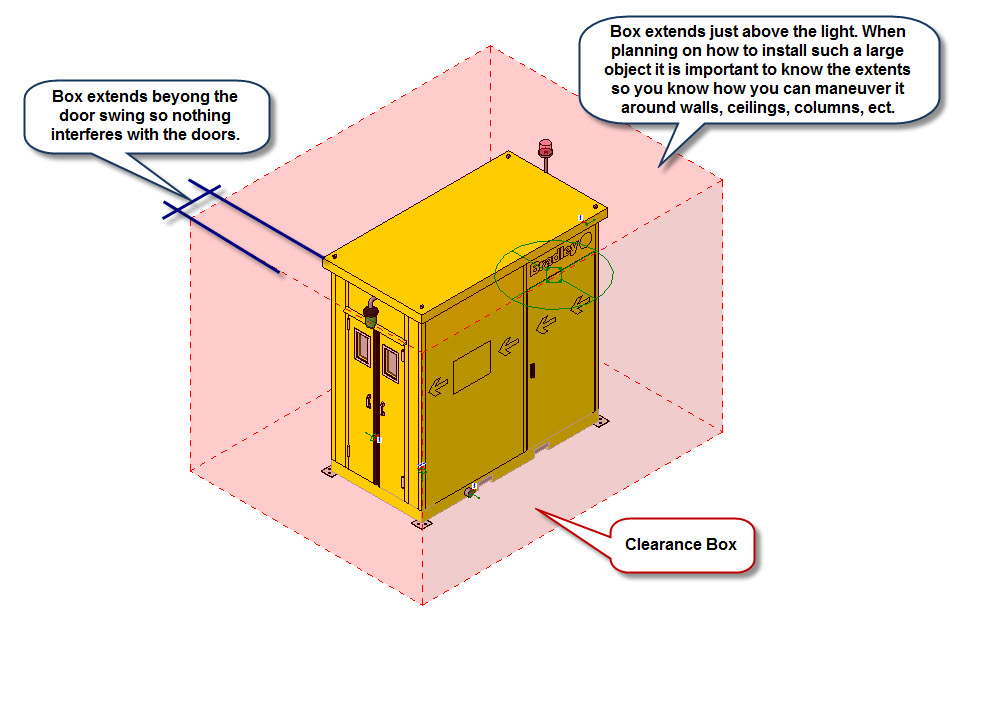 If there is an installation clearance, door swing clearance, or even an ADA (Barrier Free) clearance we have included those hidden requirements as a "Clearance" box in our models. The key reason we created this feature is to help you avoid placing one of our products in an area that is not suitable or hard to access when built. Revit has a command called Interference Check (found under the Collaborate tab) which when run, with the Clearance boxes turned on, Revit will detect that the clearance box interferes with a structural member, wall, ceiling, or even another Clearance box. Interference Check is a vital tool in Revit and one of the main reasons BIM is gaining so much popularity. Architects are now able to avoid costly errors and save the owner money in the long run.
The Clearance box can easily be turned off when not needed. We have set it up as a parameter in the Visibility/Graphics dialog box. You can access this dialog box by simply typing "VV" or "VG" on your keyboard. I am planning on posting more about the visibility topic on another post because there is a lot more we do with visibility dealing with that dialogue box.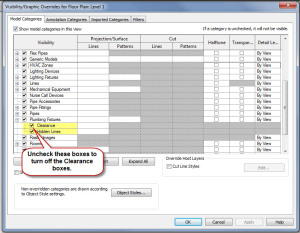 With Bradley's advanced Revit Family features like custom material catalogs which allow an architect to produce photo-realistic renderings and clearance boxes that are detectable with the Interference Check feature, we are giving you the tools to not only make a beautiful building looks wise, but also one that will save you money in the long run.
Related Article