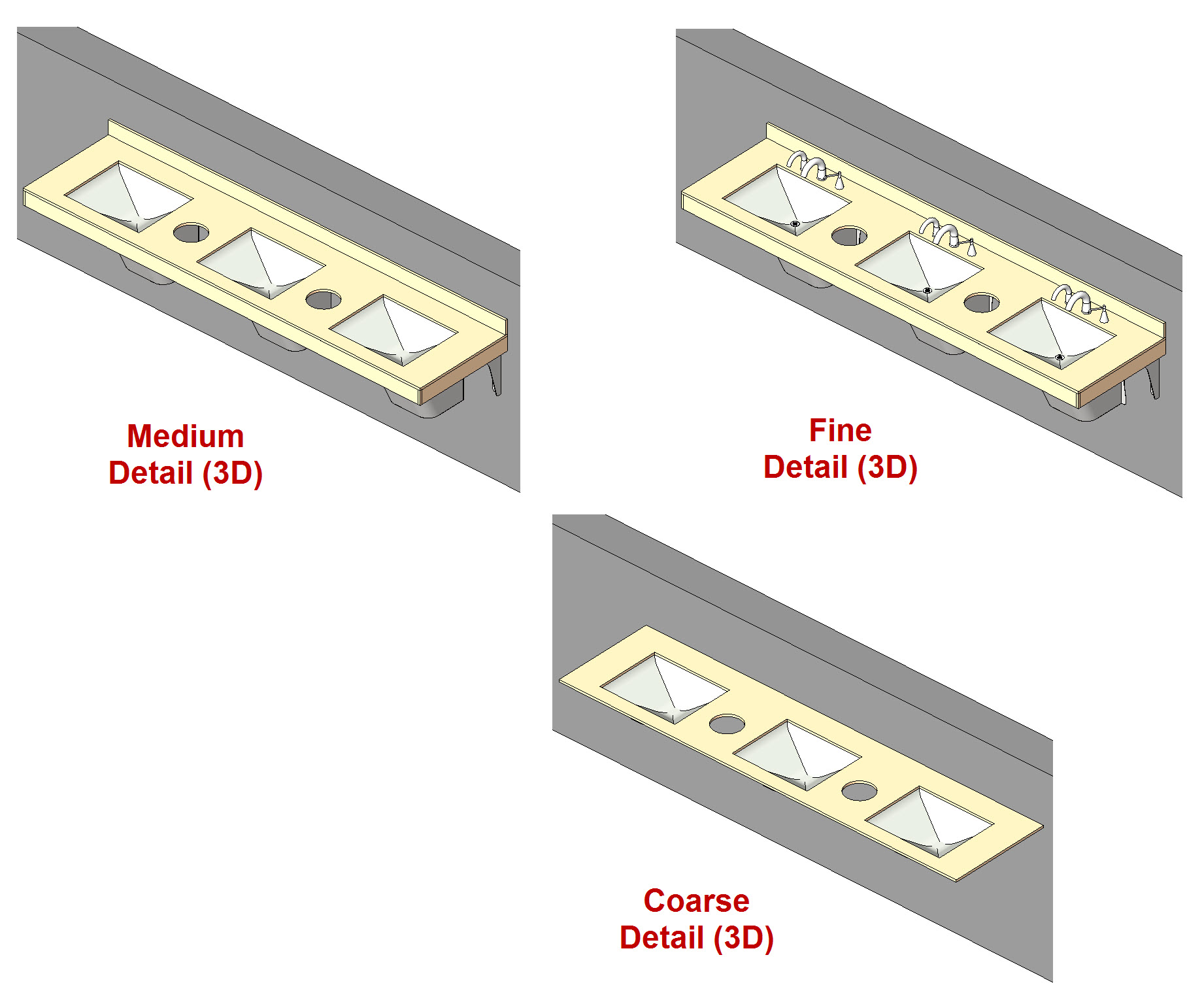 After downloading a Bradley Revit Family, review the model's Detail Level [Coarse-Medium-Fine] in a Revit project file.
Review the level of detail displayed in each Revit model view: elevation, plan and section views.
You will see more detail in these views as you cycle through your view settings of Coarse-Medium-Fine.
We realize that smaller print scales (1/8" = 1'-0"), require less detail (COARSE) for better print outs.
As you create views for larger print scales (enlarged plans, interior elevations); Bradley Revit Families provides more detail that will remain legible with heavier pen settings.
Each component (symbolic line, model line, solid, masking region) in a Bradley Revit Family, is assigned a detail level and visibility setting. They are fully customizable, so you can match our Revit components to your Revit-BIM graphic standards.
Revit Rendering and Walk-Through Tip

BEFORE you render a Revit View or play/export a Revit Walk Through, please set the view's Detail Level to FINE to view all of the 3D components inside the Bradley Revit family.
Bradley has more than 850+ Revit Plumbing Fixtures and Specialty Equipment family models in the Bradley Revit Family Library.
Related Article: