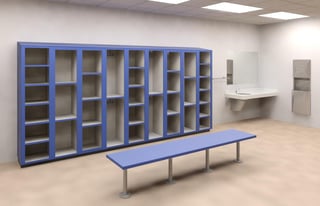 Download and review the Bradley Lenox-Cubby Locker Revit family, the level of visual detail and the designer-user options.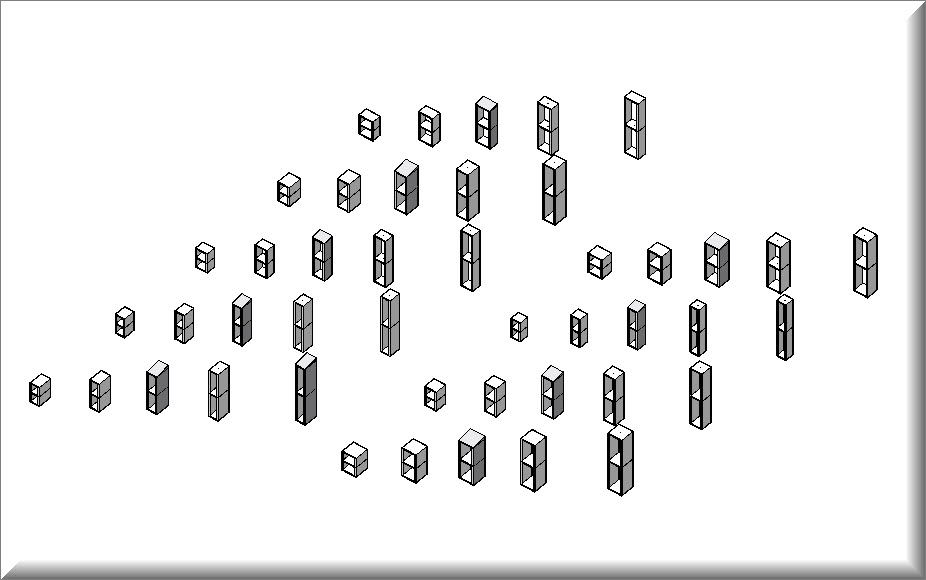 One 2-tier Cubby Locker family with 9 width & depth sizes (12x12, 15x18, 18x12, etc) and 5 height variations produces 45 different product models.
Lockers include assigned rendering materials for both the cabinet & locker shelves.

Download complete Lenox Locker Revit Material Catalog (refer to link below)

Cabinet Options: Sloped Top Panel, Flat Top Panel, Left and/or Right Side Panels,

3 Base Options: 3", 4" or None
Total Cubby Locker Revit Family File Size < 450K
Please remember, Autodesk Revit family template files (completely empty) start with a raw file size of 250-350K.
So Bradley's final Lenox Cubby Locker family size (< 450K); with these designer-user options, is extraordinarily efficient for your project.
Visit the Bradley Lenox Cubby Locker product page to download-review the Tech Data Sheet that outlines your design options for the Cubby Locker.
Visit the Bradley Lenox Cubby Locker Revit Family Download Page for the 2-tier, 3-tier, 4-tier, 5-tier and 6-tier Revit family versions of the Cubby Locker.
Download the Revit Family Plastic Material Catalog (RVT file) from the Bradley Revit Library. This is a separate download, titled; "PLASTIC for the High Density Polyethylene (HDPE) Materials" that will assist you with your visualization-rendering efforts of Cubby Lockers.


Visit the Bradley Revit-BIM FAQ Page for additional Revit technical support for Bradley Revit-BIM Family Components.
Related Bradley BIM Articles:

Download Complete Bradley Revit Family Library (1000 Families) – Download All Options
Download Bradley Revit Family Library From Autodesk Seek Building Product Manufacturer Revit Library