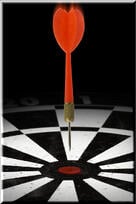 The Bradley BIM Team emphasis (target) for the Bradley Revit Family Library; has been
Revit Family-Type stability and

Revit Family dimensional accuracy.
How many times have you downloaded a Revit family, inserted it into your project and then it visually "falls apart" as you switch between the Family Types?

How many times has your downloaded Revit family been dimensionally wrong (length, width, height)?
Over the last 10 years, these are 2 of the biggest concerns Revit users have given for NOT using pre-built, user and/or manufacturer Revit families (including, my projects)
These 2 quality concerns were the main design targets of the Bradley Revit-BIM Team!
Bradley Revit family components are
flexed to the extreme using their embedded Family Types & Revit Family Catalogs,

randomly tested in actual Revit projects (large, small, workset configured),

scheduled and tagged within the Revit test projects,

visually checked in all project views, using each Revit Detail Level while utilizing a standard view scale.

cross-checked serveral times validate dimensional & parameter data matches Tech Data Sheets.
Lastly, we ask Revit users that download Bradley Revit family components, to provide us with their feedback (bad & good) & recommendations from their Revit project experiences.
Creating Revit family project content is the largest, ongoing investment cost for Revit-based design firms and contractors.
The Bradley BIM Team continues its efforts to minimize our clients' Revit modeling costs; by "project testing" Bradley's Revit Plumbing Fixture and Revit Specialty Equipment Family Models.
--- Bradley BIM 2.0 | Revit Family Library Update Available ---
The Bradley Revit-BIM Family Library has more than 1000 Revit Family Components; representing thousands of Bradley Division 10 & 22 products for your projects.
Related Articles

Visit the Bradley Revit-BIM FAQ Page for additional Revit technical support for Bradley Revit-BIM Family Components.