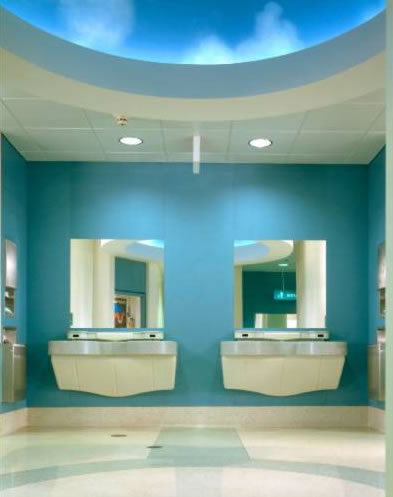 Bradley Express SS-Lavatory Systems are installed in what Americans voted as the "Best Restroom" for 2011.
The Field Museum in Chicago, Illinois was the winner of Cintas Corporation's annual "America's Best Restroom" contest.
The Field Museum features two large restrooms on the ground floor, each with artwork of a beautiful night sky painted on the ceilings. The restrooms are cleaned every hour to accommodate the 3,500 visitors the museum welcomes each day.
The contest was open to any non-residential public restroom, and attracted nominations from a wide range of businesses including restaurants, hotel and museums. The finalists were selected based on hygiene, style, public accessibility, and usability.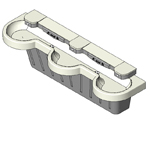 View-Download Bradley Express Lavatory Systems Revit Family
The top 10 finalists were announced in July, and the winner announced in September. Tens of thousands of votes were cast on the programs website.
The Field Museum received plenty of national media attention for winning the contest, and was featured on ABC's Good Morning America, and covered in both The Chicago Tribune and The New York Times.
Read the complete story and view-download the restroom images:
http://www.bestrestroom.com/us/Hall_of_Fame/2011/default.asp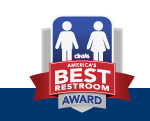 America's Best Restroom 2011 Contest is Sponsored by Cintas.