The Bradley Revit Family Library surged past another milestone in October 2011; as the Bradley Revit library now exceeds more than 900 Revit families.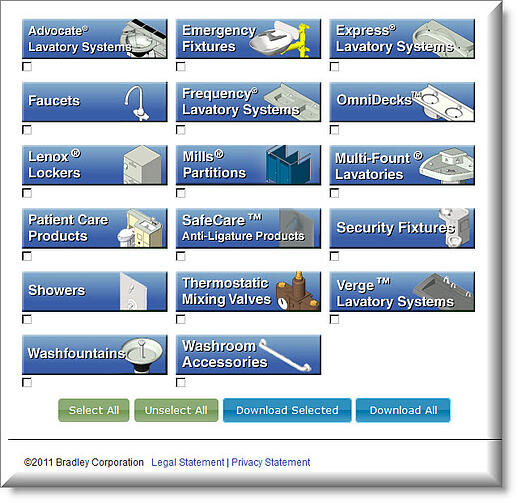 Bradley's 900+ Revit families represent 10s of thousands of Bradley Plumbing Fixtures and Washroom Accessory (Specialty Equipment) products.
Designers can download the pre-built Bradley Products Revit Material Catalogs;
Available Downloads:

Evero, Metal, Plastic, Quartz, Terrazzo, Terreon
The Bradley BIM Team that was formed in June 2009, "can see the light at the end of the tunnel"...1,000 Bradley Revit families!
"We are very grateful to the hundreds of Revit Fans that are downloading thousands of Bradley Revit family models each month."
We welcome our Revit Fans' comments and encourage their suggestions. We thank them for their ideas that identify additional improvements to the Bradley Revit Library.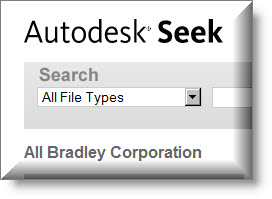 In March 2011, working with Autodesk Seek, the Bradley Revit Library was loaded onto Autodesk SEEK (Bradley Revit Families).
This gave Revit users the ability to load Bradley Revit families into their Revit projects using the "Autodesk Seek Search Bar" within Revit software products.
The Bradley Revit Library is scheduled for a parameter update; which will also update the library to the Revit 2011 Version. Bradley is coming out with newer products, so we will continue to update the Revit library to keep pace with the Bradley Corporation Product Library.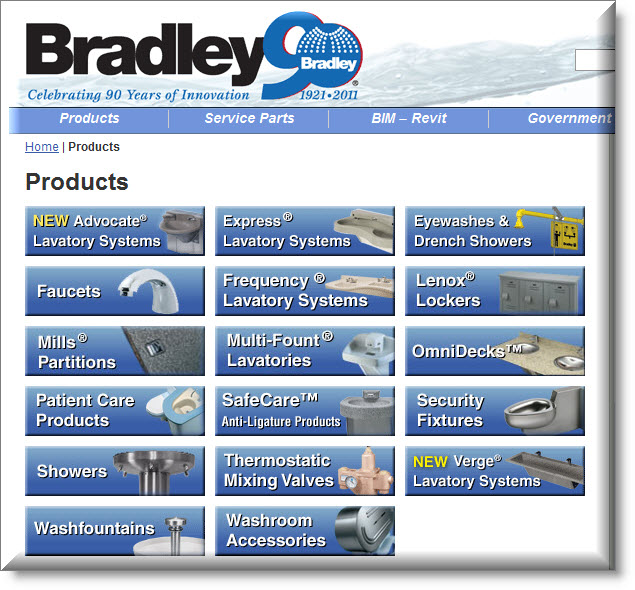 View Related Article(s)