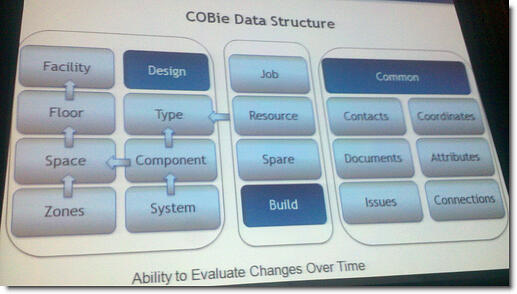 We will be updating the Bradley Revit 2009 Family Library to Version, Revit 2011 in 2012.
The Revit family parameters within Bradley's 1000+ Revit Families will be updated and revised to include COBie parameters in 2012.
Briefly,
Throughout 2011, Bradley has communicated with several COBie experts and organizations that are defining COBie as part of the building commissioning and owner deliverable handover process. (USACE, GSA, NBIMS, NIBS)
The COBie (Construction Operations Building Information Exchange) specification identifies the content of the information that must be captured and exchanged at each phase of the project to begin to reduce the waste associated with the current paper process.
"Create a standard(COBie) that can be specified in the contract"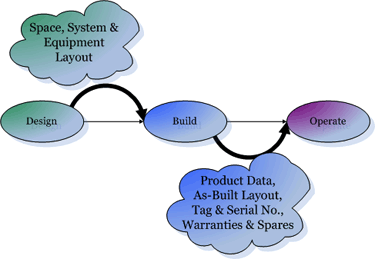 COBie Process Preview Image From Whole Building Design Guide-COBie
Stakeholder Roles for Adding COBie Data
The designer is required to provide the space layout, system list, types of equipment, and the location of named equipment.
The builder adds equipment make, model and serial number and provides manufacturer literature, warranty and replacement parts information.
The commissioning agent provides the job plan data with associated tools, training and equipment requirements.
Learn More About COBie
YouTube COBie Class Video Playlist - Bill East, PhD, MS, PE - USACE
COBie College Classes 1,2, & 3 YouTube Play List | Sorted Oldest > Newest
Autodesk Revit - COBie Resource
Revit to COBie Data Exchange - Autodesk (PDF)
Revit to COBie Data Exchange - Autodesk (Video)
Related Articles