While Bradley Revit Family ZIP files are not password protected; unzipping a Bradley Revit family ZIP file from a server directory or from a very long directory structure seems to prompt "password needed".
This has been identified as a security message that we see when users try to "unzip" the Bradley Revit Family zip file contents from a server directory location.
This is a very standard security policy that IT departments set to prevent users from running an "executable" from a server location. (i.e. zip extract) .
To avoid this "Password Needed" message;
PRIOR to Downloading and Extracting Bradley Revit Family ZIP files:
Create a directory on your local computer (not on the network) that is immediately off your C: Drive (example:

C:\BradleyBIM

). Download and unzip the files from this location.
I usually suggest opening and reviewing the Revit Family files that you just downloaded; prior to implementing Step #3.
Next, copy or move the Bradley Revit Family Components to your project and\or company Revit Library.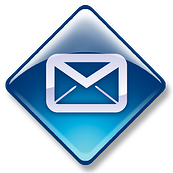 If this does OR doesn't resolve the password message; please email me using our BradleyBIM.com Contact Us Page. Your feedback will help confirm these technical support resolutions are published to our blog for all to benefit.
Please review a similar solution outlined in this article:
Related Article: