The CSI BIM Practice Group published this Revit | e-SPECS learning-video (below) defining a Small Firm's Perspective | Implementing e-SPECS Specifications authoring software. e-SPECS automates the creation of the specifications by linking directly to a project's Revit model.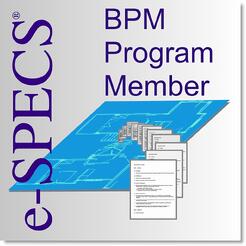 In April 2012, Bradley announced that the Bradley Revit Family Library Joins E-Specs Integrated Specifications Program. Bradley's partnership became effective in June 2012.
--- Bradley BIM e-SPECS for Revit Begins 5th Year Commitment | 2016 ---
e-SPECS for Revit automates the process of creating specification manuals integrated with all Autodesk Revit-based applications. e-SPECS for Revit includes the e-SPECS Binding Manager to link Revit families to your master guide specs automatically including and filtering the sections based on the families and parameters in the BIM Model.
CSI Excerpt: "Continuing with our theme from the previous few months, this session will discuss the lessons learned by a small firm's implementation of e-SPECS for Revit. We will discuss how to transition from a manual specification writing process to a process that collaborates with the BIM model to help produce faster, better coordinated, and uniformly formatted specifications."
Topics covered will include:
Understanding the challenges BIM brings to traditional small firm team roles.

Evaluating your BIM model content in order to plan for a successful transition.

Using the Uniformat classification system to drive specification creation.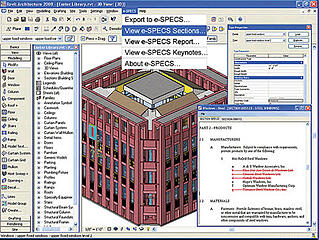 Related Articles