Here are links to the Revit 2013 and Revit LT 2013 Comparison Guide published by Autodesk and a couple Revit LT reviews from fellow Revit Experts.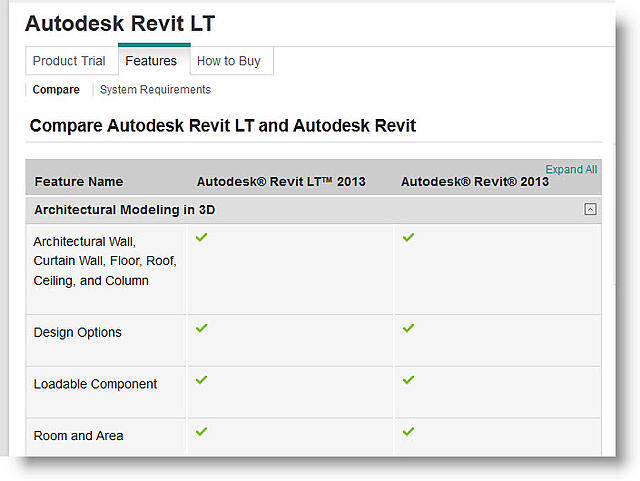 The value of pre-built Revit content (Revit Families) like the Bradley Revit Family Library (1,000 Revit Families) is recognized as a key value point of the Autodesk Revit Platform products featuring Autodesk Revit LT, Revit Architecture, Revit Structure and Revit MEP.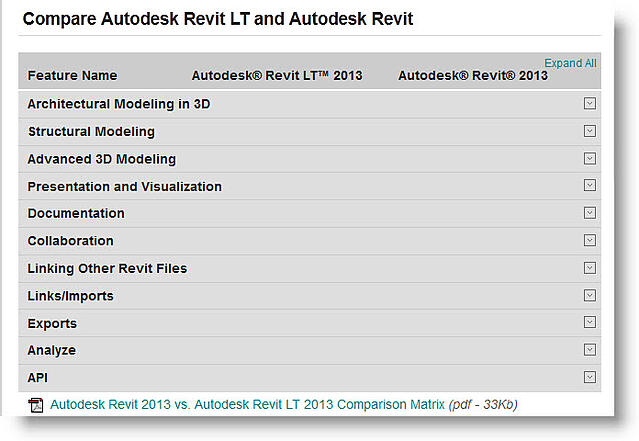 A feature comparison guide can be downloaded (PDF) at the bottom of this online Autodesk Revit LT and Revit comparison guide.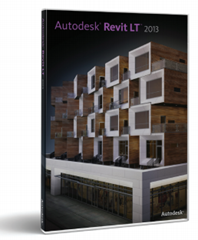 09/05/2012 by Brian Myers
Update: Since my original posting I've been informed that Design Options ARE available, but it wasn't listed properly originally on the Autodesk website. Also, Rendering can be done, but not natively inside Revit LT. Renderings can be done online via the Autodesk 360 Cloud Rendering Service.
If you are a sole practitioner or the only individual that works on a specific project inside your firm, Revit LT should be worth investigating. Let's start to understand which features that are NOT in Revit LT. (continue reading the review)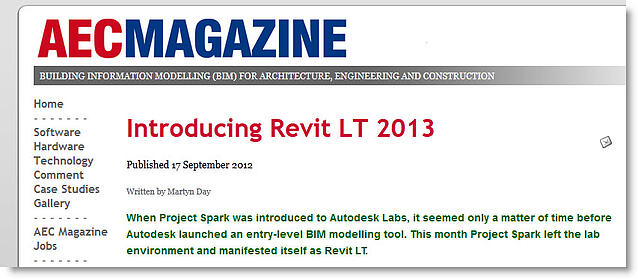 Published 17 September 2012 | Written by Martyn Day
When Project Spark was introduced to Autodesk Labs, it seemed only a matter of time before Autodesk launched an entry-level BIM modelling tool. This month Project Spark left the lab environment and manifested itself as Revit LT.
Bonus: This article provides insight from several well-known Revit Experts;
Paul Woddy | Revit Guru
The Autodesk policy of grouping products into suites has only pushed this entry point further away, so Revit LT and the release last year of ArchiCAD LT can only be good for BIM.
David Light | Case Inc
Revit LT is compelling, especially if moving from a 2D-based workflow. But users need to be aware of the limitations; and there are plenty. No massing, no work sharing, limited structural modelling, no inbuilt rendering. Models can be shared by linking files, but multiple users cannot work on the same model together. Can you live with those limitations?
Iain Godwin | Godwin Consulting
"The target market appears to be smaller projects, smaller practices or single practioners with Autodesk revealing that "Revit LT is ideal for single users who do not need to collaborate in the same project file simultaneously with others."
Joe Croser | Oundle Group
The addition of a cut-price, slimmed-down, version could likely tempt two distinct markets: small firms that have (until now) adopted a 'watching brief' for BIM, and large firms that have successfully trialled Revit and are now (if they could afford it) ready to deploy enterprise-wide.

September 20, 2012 | By Michael Leighton Beaman
Autodesk Revit LT 2013 was designed with small offices and individual practitioners in mind. Scott Latch, Revit's architecture product manager, describes LT as an intuitive and accessible BIM program, with a less cluttered screen and more tutorial information. It is compatible with full versions of Revit, but has a lower licensing cost of $1,195.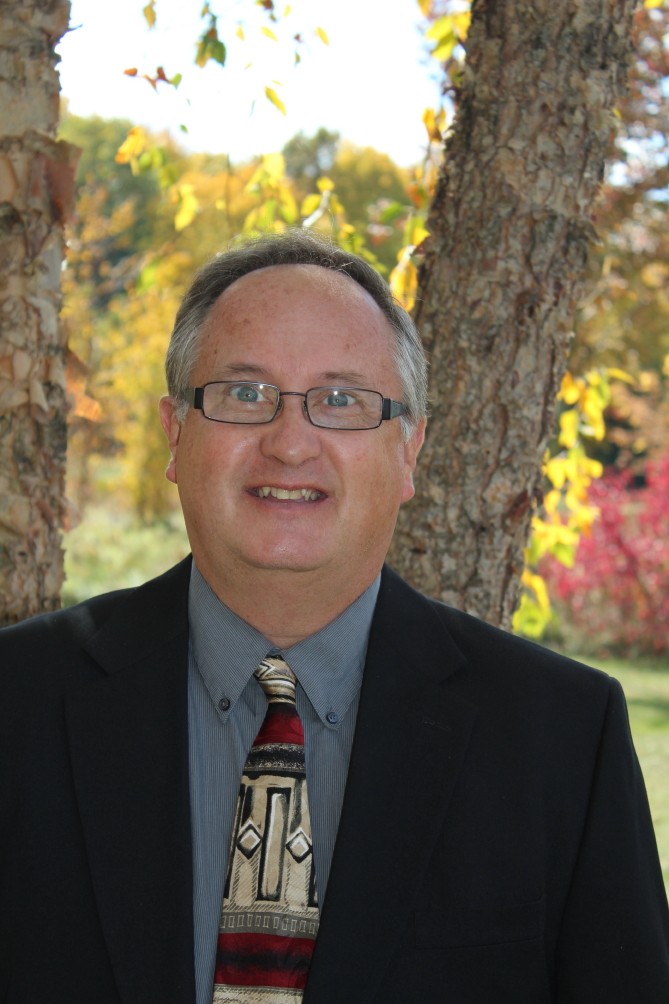 Daniel Hughes - Bradley Corporation BIM Strategist

Points for Consideration | Revit LT
Revit LT 2013 provides the entry-level means to learn, evaluate and possibly earn a wage and/or build business using Revit LT software...just like AutoCAD LT.
True, we've had full-blown Autodesk Revit operate in a DEMO mode from day one. However, it lacks the ability to save or print files. Revit in Demo mode has been used by many of my clients as a Revit model viewer. It has also served the internal Revit training processes of many firms to avoid using a licensed copy that is serving a billable project.
The Revit Education Version that has been serving the "Autodesk Assistance Program for Displaced & Unemployed Professionals Program". However, the software prints the file with a Student Version Watermark and will contaminate any commercial Revit project file that uses content from a Student Version or is saved in a Student Version.
Perhaps Autodesk will provide Revit LT users with a "cross-grade option". Essentially, it would provide the Revit LT licensee a discount as they "upgrade their Revit LT" to a full Revit license.
How many folks are using Revit in Demo mode; that could use a Revit LT license to View, Inquire, Print, Schedule, Check and/or perform small edits?
Yes, Revit LT has limitations....BUT professionals in the design-construction market have voiced their needs; which don't include all the functionality of a full-blown Revit license.
I owned an Autodesk Dealership; when AutoCAD LT 1.0 came on the market. As my clients adopted AutoCAD LT; they provided their feature / functionality recommendations to Autodesk. I see the same future opportunities as Revit LT 2013 (1.0) moves down the Revit growth path.
Related Autodesk Articles:

Download Complete Bradley Revit Family Library (1000 Families) – Download All Options
Download Bradley Revit Family Library From Autodesk Seek Building Product Manufacturer Revit Library