Bradley Manufacturing Facility Products | Revit Family BIM Model Guide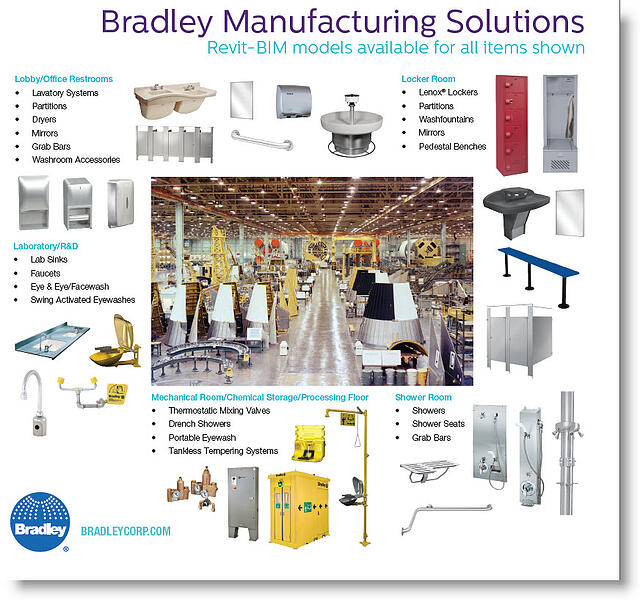 The Guide is a "snapshot" of Bradley Plumbing Fixtures and Toilet Room Accessories products / Revit Families designed for manufacturing facilities.
Visit the Bradley Revit Family Library for several hundred more Bradley Manufacturing Facility product design options.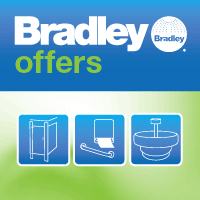 Download Bradley Revit-BIM Resource Links Guide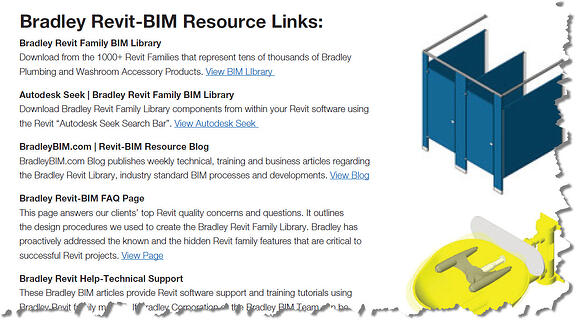 The Bradley Revit Links Guide provides a series of "quick links" to
Bradley Revit Family Library (Zip File) containing 1000 Bradley Revit Families
Bradley Revit Library on Autodesk Seek
Bradley BIM | Revit Resource Link Guide
BradleyBIM.com | Revit BIM Technical Support Blog for Bradley BIM Initiative
Bradley BIM Revit Family Training & FAQ Articles / Videos
Bradley BIM Technical Support Articles created from Client inquiries.
Visit the Bradley Product pages from which the Bradley Revit Family Library was built.
Related Articles