GreenBuild Designers Review Bradley Advocate Touchless Hand Washing System
https://www.youtube.com/watch?v=lx4uKMLmB_8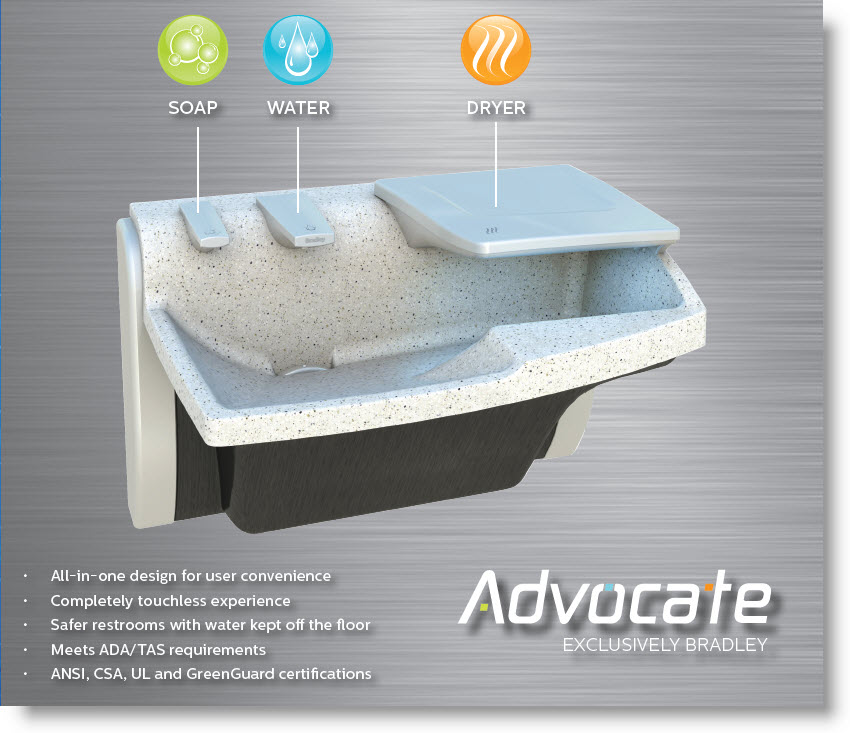 Green Sustainable Savings: Water, Paper, Recycled Material & Space
The Advocate AV-Series hand-washing system provides each user a hands-free touch-less hand-washing space; complete with soap, water and integrated hand-drying.
http://youtu.be/KpLa1ZsrwcM
Advocate Serves as Key Component to Safer-Cleaner Toilet Room Design
The distance that separates the hand-washing area and from the hand-drying area; creates a major liability (risk) from a wet slippery floor for users within a toilet room design. The Advocate's hand-drying system is fully integrated with the hand-washing basin to minimize or eliminate water dripping onto the floor. Providing both a safer and cleaner toilet room design.