GRAPHISOFT and InterSpec, Inc. Announce ArchiCAD e-Specs Integration
The e-SPECS Specification Management product suite serves to automate the preparation of construction specifications and selection of products and materials that are incorporated into construction projects. With e-SPECS for ArchiCAD, users have truly integrated and coordinated construction documents.
"We're always on the lookout to add to our best-in-class interoperability and are very pleased to collaborate with e-SPECS," said Steve Benford, GRAPHISOFT North America, Managing Director. "The integration with e-SPECS enhances the user experience, streamlines the workflow, and helps optimize documentation. Everyone wins - users, clients, we as solution providers, as well as the building industry as a whole."
e-SPECS for ArchiCAD integrates with GRAPHISOFT's ArchiCAD Building Information Modeling applications providing a truly BIM-integrated workflow for automated project specifications.
GRAPHISOFT has used the e-SPECS Application Programming Interface (API) to develop an e-SPECS ArchiCAD Add-In that communications with the e-SPECS Server enabling automated specifications, viewing and red-lining specifications directly in ArchiCAD and an easy to use graphical user interface for assigning industry standard classifications to the ArchiCAD elements.

GRAPHISOFT is offering the ArchiCAD e-SPECS Add-On FREE of charge to all e-SPECS for ArchiCAD licensed customers. e-SPECS for ArchiCAD includes the e-SPECS Server, Freely installed e-SPECS Desktop Markup Tool, and all of the functionality within the base e-SPECS Linx application.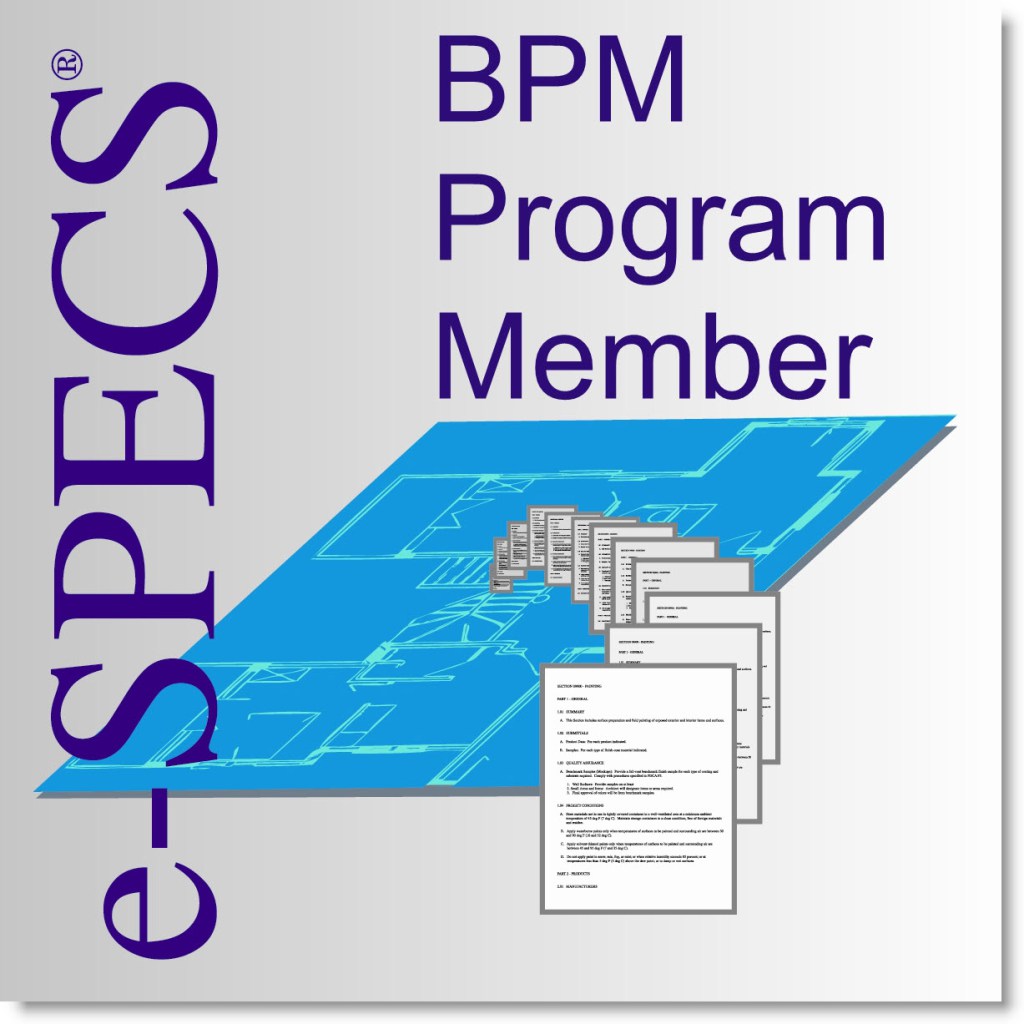 Bradley Revit Library Joins E-Specs Integrated Specifications Program
The Bradley 1000+ Revit Family Library has joined e-SPECS Building Product Manufacturer (BPM) Program. Bradley specifications will debut in the e-SPECS June 2012 Update to e-SPECS subscribers.
Bradley's Revit Library and 3-Part MasterSpec Specifications integration with e-SPECS; expands Bradley's existing commitment to provide construction specification tools.