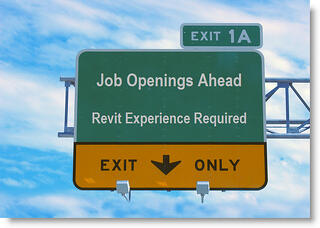 Many architectural, engineering and construction job postings; require applicants to have proficient BIM software and project experience with Revit, ArchiCAD, Bentley, or Vectorworks. The BIM skill-set is now in higher demand; then the CAD skill-set.
Here are 3 sites, I personally use and continue to refer to my colleagues; if they are looking for jobs that require Revit experience OR advertising their open Revit job positions.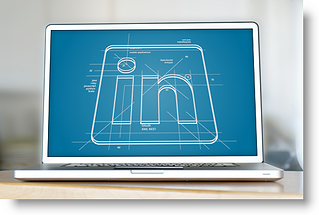 1) LinkedIn.com | Jobs Search Page: www.linkedin.com/jobs

LinkedIn is a highly respected, networking portal; with millions of global members from all professions. Post a job, maintain your resume in your profile while searching for jobs or key contacts within the organization you are researching.
Last night, I found 17 Revit-BIM based jobs in LinkedIn Job Search using the keyword "revit". They were posted within the last 24 hours. More than 45 Revit BIM-based jobs were posted in the last 2-7 days. Use the left margin "Filter Tools" to refine the search results. Unlike many job sites; LinkedIn jobs are highly detailed in the job position description.
Another benefit, LinkedIn will also scan your contacts/connections and list possible ways you might leverage your connections to contact or engage in a job's submittal process.
2) SimplyHired.com | Job Search Page: http://simplyhired.com
I worked as a self-employed, Revit Implementation Expert and Consultant from June 2009 until May 2012. SimplyHired.com not only provided me an ongoing list of potential job offerings, but also provided me several national consulting projects. I set several "job email alerts" using 2-3 keyword search terms. Each morning, I still receive job postings in my email box.
3) Autodesk Educational | Student Website: http://bimcurriculum.autodesk.com/
The Autodesk Educational website has been a source for Revit self-learning.
Granted, you may not be a student to qualify for the free Student Versions of Autodesk Software. However, review the free Autodesk BIM Curriculum/Tutorials posted on the Autodesk Education site.
Remember, you can download the full Autodesk Revit commercial software, install and run it in a 30-day trial mode on your computer. The 30-day Trial allows you to Save & Print your Revit files) At the end of the 30-day Trial, Revit can still be run in DEMO mode. However, in this mode; you can continue practicing in Revit (tutorials) but you will no longer be able Save & Print your Revit files.
Three (3) Additional Job Search Sites I've used with college graduates; that earned them interviews with national employers. Consider using their phone apps for daily job search updates.
Related Articles
Bradley Corporation BIM Strategist - Specifications Specialist

Daniel joined the Bradley BIM Team in March 2010 as a part-time Revit BIM Consultant; to oversee the Revit family creation & quality control processes for the Bradley Revit Family Library. The library currently includes more than 1000 plumbing and specialty equipment Revit families representing tens of thousands of Bradley commercial toilet room products.
If you wish to connect with me on LinkedIn; please select the button above.