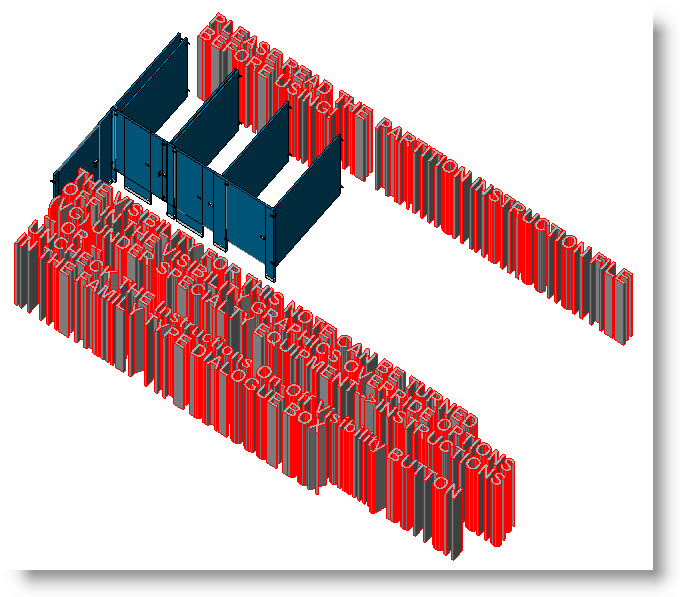 Bradley Revit Toilet Partition Families are downloaded thousands of times each month from the Bradley Revit Library and the Bradley Autodesk Seek Library.
When a Revit toilet partition family is downloaded from the Bradley site; you receive the the Revit family AND a simple PDF Instruction Guide when the file is unzipped:
Instruction File:

README-Bradley_Partition_Instructions_Revit.PDF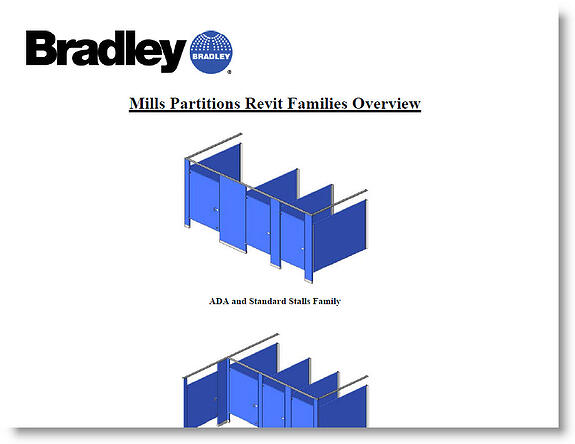 Visitors many times, didn't see the Instruction Guide in the unzipped folder and would contact us with questions.
Or, sometimes as the toilet partition family was emailed or moved from the unzipped folder, the Instruction Guide did not stay with the family.
To minimize technical support calls; we incorporated this technical support message as 3D Revit Model Text into the Bradley Revit Toilet Partitions families:
PLEASE READ THE PARTITION INSTRUCTION FILE BEFORE USING!

THE VISIBILITY FOR THIS NOTE CAN BE TURNED OFF IN THE VISIBILITY GRAPHICS OVERRIDE OPTIONS(VG) UNDER SPECIALTY EQUIPMENT-->INSTRUCTIONS

OR --UNCHECK THE Instructions On-Off Visibility BUTTON IN THE FAMILY TYPE DIALOGUE BOX
Typically, most BIM or VDC Managers will test and prep a new Revit family; prior to releasing the family into their projects and standard BIM library.
We found most BIM/VDC Managers simply open the Bradley toilet partition family and delete the 3D text. The 3D Text, serves as a reminder of the Instruction Guide; which they can include in their email attachments with the Bradley Revit Family.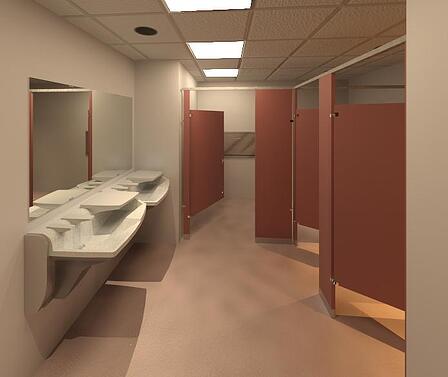 Over the last 18 months, the 3D Model Text instructions have greatly minimized our toilet partition support calls. Our Bradley Revit toilet partition downloads have dramatically increased to serve our clients' projects.
We continue our Bradley Revit toilet partition model development; based on incoming clients' requests, ideas and comments. Please consider using the Contact Us Page to share your ideas. We appreciate your feedback and add our clients' ideas to our wishlist of options for future versions of Bradley Revit Family models.

Thank you for your consideration of Bradley BIM Models & Products for your projects.
Related Articles