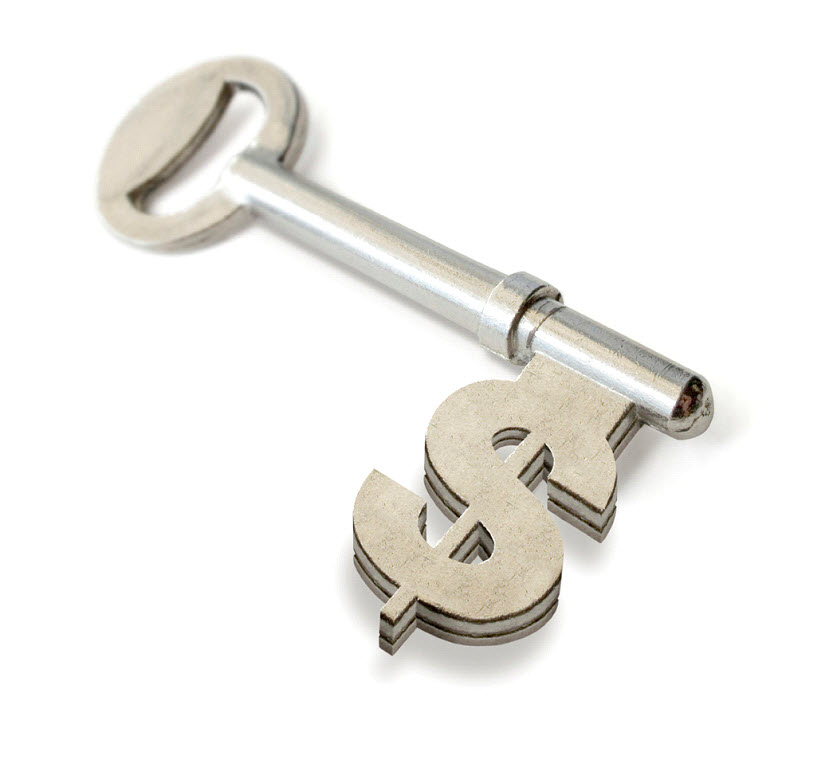 What key benefits are design and construction firms realizing by using a BIM process?
This question came from the audience last week at my ASPE - Baltimore BIM presentation; "How BIM Changes Everything".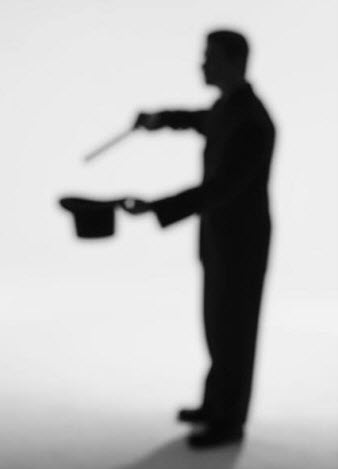 Building Design + Construction revealed BIM benefits achieved by architects, engineers, contractors, owners; that they derived from their projects. They list benefits that are
financial, providing project cost savings and improved profitability.
the firms' competitive edge to winning projects and recruiting talented staff.
strategic, game-changing processes that are reducing traditional project timelines.

In July 2012, Building Design + Construction released their "Giants 300 | Top 25 Lists of BIM Architectural, Engineering, Construction Firms lists.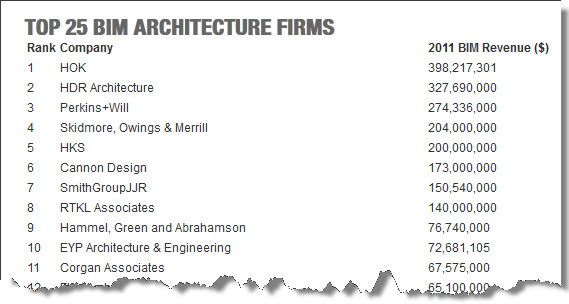 "BIM implementation has been a long-term effort and a considerable one," says Phil Harrison, FAIA, LEED AP, CEO of Perkins+Will. The firm has overcome the technical and training issues and is now "focusing on innovations and efficiencies," he says.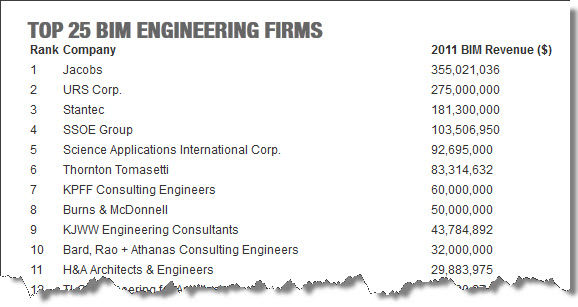 EYP Architecture & Engineering adopted BIM in 2006, and it has become a core competency. One unexpected benefit: "BIM integration has created more opportunities for younger tech-savvy staff to collaborate with senior technical team members," says John Pocorobba, AIA, NCARB, LEED AP, Chief Operations Officer.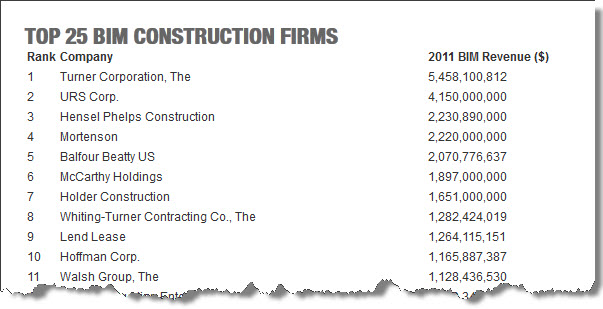 McGraw-Hill issued their December 2012 report; The Business Value of BIM in North America 2012. It provides a multi-year trend analysis and user ratings of BIM processes from 2007 to 2012. The 70-page report provides graphs, charts, interviews and the popular business case studies from real BIM-process projects.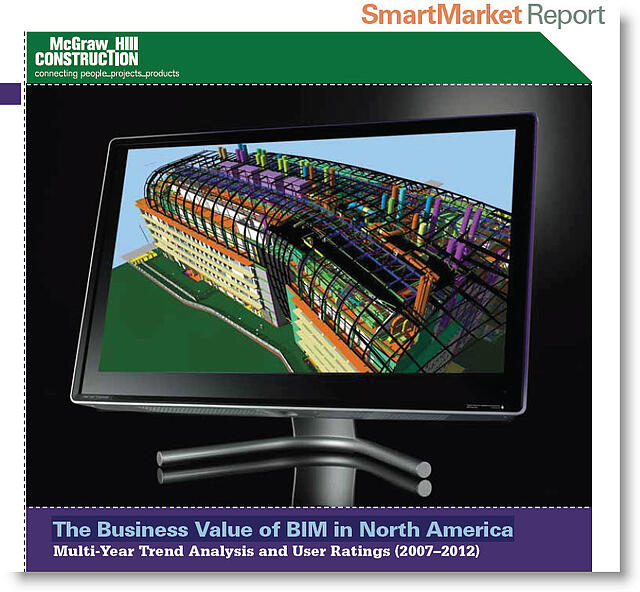 Related Articles: