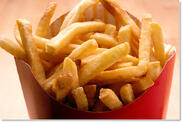 Bradley Corporation currently provides downloadable 3-Part Specifications (MS Word, HTML and PDF) and support of Arcom's MasterSpec guide specifications.
Bradley 3-Part Specs and Bradley Product Tech Data Sheets (PDF) are conveniently located in the right margin of the Bradley Revit Library (1,000 Revit Families).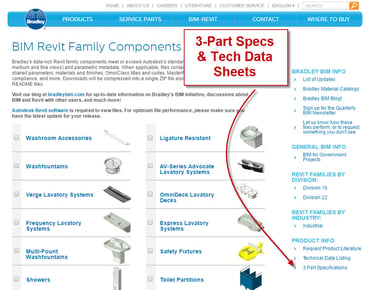 Bradley Products Tech Data Sheets may be accessed from the Bradley Tech Data Sheet Library.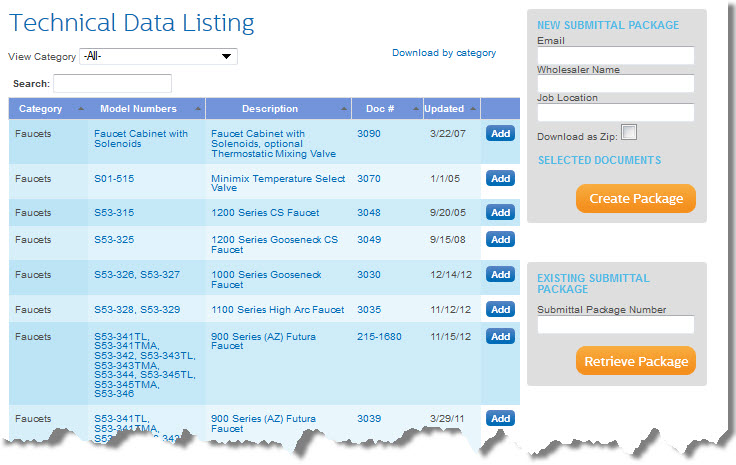 Each individual Bradley Product Page; contains that product's Tech Data Sheet; which is located in the page's right margin.
Related Articles:
Related Autodesk Articles:

Download Complete Bradley Revit Family Library (1000 Families) – Download All Options
Download Bradley Revit Family Library From Autodesk Seek Building Product Manufacturer Revit Library