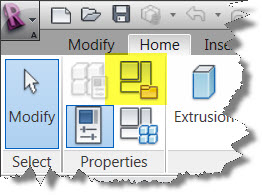 Every Revit family is assigned a specific category; based on the Revit Family Template that was originally used to create the Revit family.
The Power of a Revit Family's Category Designation;
controls the family's visibility in each view; using the View Visibility (VV) Settings.
defines the Revit Tag that can be used for tagging the family
determines the Revit Schedule Type that will list & schedule the Revit family
When your Revit family...
doesn't respond to turning on/off its visibility in the view...
can't be tagged with it's appropriate category tag...
doesn't show up in its designated Revit Schedule...
You need to review and revise that family's Category Designation.
Follow these Simple Steps to Change a Revit Family Category Designation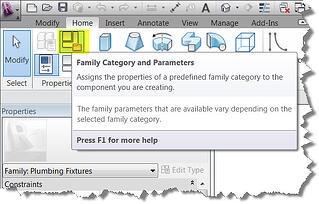 Open the Revit Family in the Revit Family Editor.
In the upper left corner of the Revit Ribbon, select the Family Category and Parameters icon.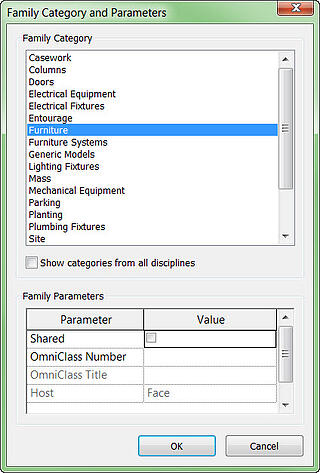 In this example, a Washroom Accessory Revit Family has a Furniture Category designation.
This is why the Revit Family --
visibility is not controllable under Specialty Equipment Category visibility setting.
can't be tagged with a Specialty Equipment Tag.
is not listed in the Revit Specialty Equipment Schedule.
While this dialog box is open; let's change its category to Specialty Equipment.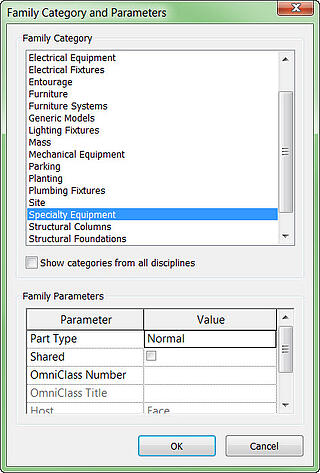 Press OK -- and SAVE the Revit Family.
Final Step -- Load / Re-Load the Revit Family into the project.
Typically, most experienced Revit / BIM Managers will test these settings prior to releasing a Revit family into their company and project standards.
However, "things happen" -- and this is a quick edit to update the Revit Family.
Additional Bradley Revit Family Secrets
Related Autodesk Articles:

Download Complete Bradley Revit Family Library (1000 Families) – Download All Options
Download Bradley Revit Family Library From Autodesk Seek Building Product Manufacturer Revit Library