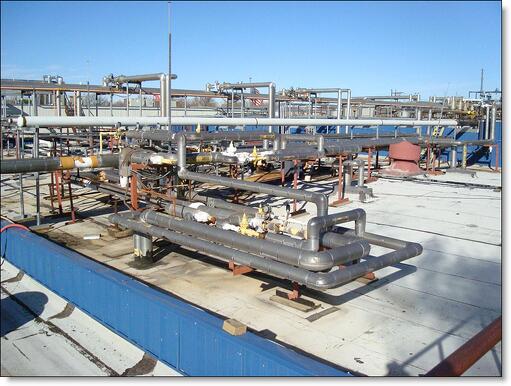 Asbuilts and Inspections: How can you expedite and accurately analyze the structural point loads; of a roof's existing, process piping?
Excel Engineering (Fond du Lac, WI) answered this question; using a combination of 3D high definition laser scanning, structural analysis and Autodesk Revit software.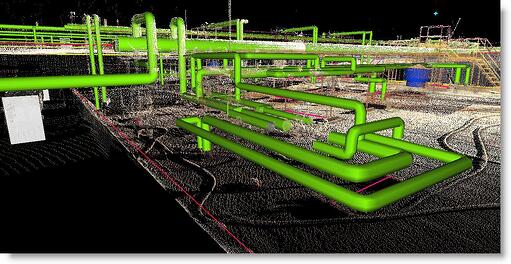 Using a high definition laser scanner, Excel's 3D Scanning/Survey Department collected several 3D scans of the roof; from 3 locations along the perimeter of the roof --over 2 days.
While onsite, the survey engineers, could quickly download and review the 3D laser scan point cloud on the 3D scanner. Thereby, validating quality prior to leaving the project site.
In the office, they converted portions of the point cloud into solid pipes; around the roof areas for structural point-load analysis.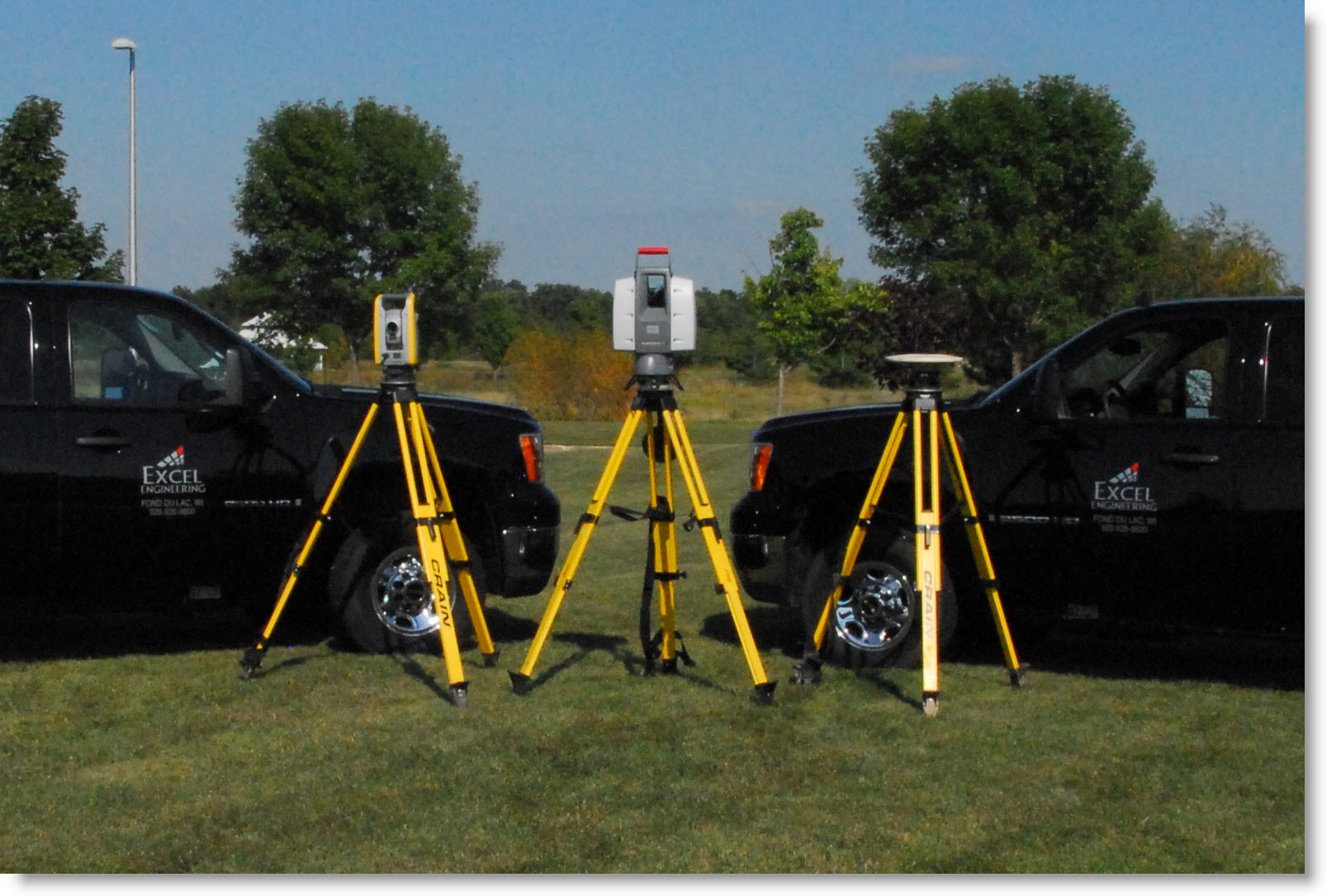 Excel's Structural Engineering Department created a basic Revit footprint of the manufacturing facility; modeling the exterior walls and the structural column layout.
The point cloud and the converted 3D piping files were loaded / linked individually into the Revit facility model. Structural engineers could easily coordinate the review and analysis of the roof's structural integrity; that was supporting the process piping.
The benefits of using 3D laser scanning and a hybrid Revit BIM process;
avoided the outdated, costly, time-consuming manual field measurement and documentation process.
delivered a 3D point cloud and converted 3D piping files; that were loaded and aligned into the Revit facility model.
delivered a highly coordinated, very reliable as-built model in a fraction of time -- providing the client with significant savings.
significantly reduced the time required by the structural engineers to analyze the project; which also eliminated all the typical travel costs.
How does 3D laser scanning work?
Here's a short video from Excel Engineering.
http://www.youtube.com/watch?v=lkeOjm6pQWI