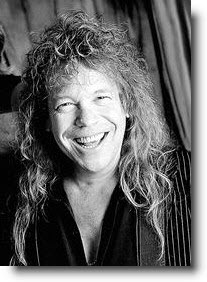 Tips and Tricks to Make Your Autodesk® Revit® Drawings and Presentations Look Great!
Steven Shell's CSRW Revit Class used story-telling and project images to demonstrate; how easy it is to take your Revit project presentations; from ordinary to memorable.
"Remember, when "pitching" your designs to a client -- keep it simple for you, but make the visualization extraordinary for them. Make things POP visually!
Help the client visualize your ideas for their project. Provide them with a memorable experience of you and your design proposal. It helps your work "stand-out" during the competitive and sometimes "crowded" proposal process."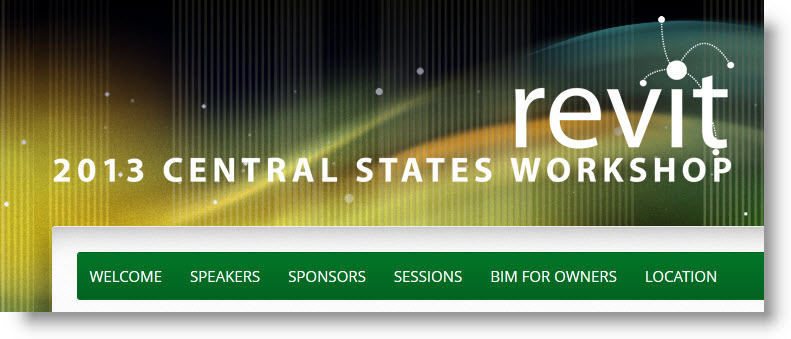 For Steven, the marketing + proposal process is just the beginning.
He demonstrated several Revit features; that help his design drawings to "read better" (standout) throughout the course of the project. From design option presentations, into construction drawings and contract administration documents.
In the days of hand-drawing and CAD -- we used hand sketching techniques like multiple line-widths, line-types, hatch or poche', color and shading. It helped emphasize or de-emphasize elements in our construction detailing, floor plans, elevations, sections, casework drawings and overlaid consultant drawings.
He demonstrated how to make Revit presentations "POP" for his consultants, contractors and facility owners -- without using Revit rendering or Adobe Photoshop .
Here are just 5 basic features (from my 4-pages of notes) --from Steven's CSRW class; that were applied to this interior Revit Project View:
Turn On Ambient Shadows in Hidden Line View

Add Background Image to Hidden Line View

Apply Graphic Override to Individual Element

Apply Graphic Override to Category

Switch Hidden Line View to Realistic View
This is a storyboard of a 5-minute process; that transformed my standard, Revit hidden-line Camera View --to a Revit Realistic View.
Remember all Element or Category Graphics Overrides are View-Specific. Some View parameters can be stored in a Revit View Template --and applied to other views.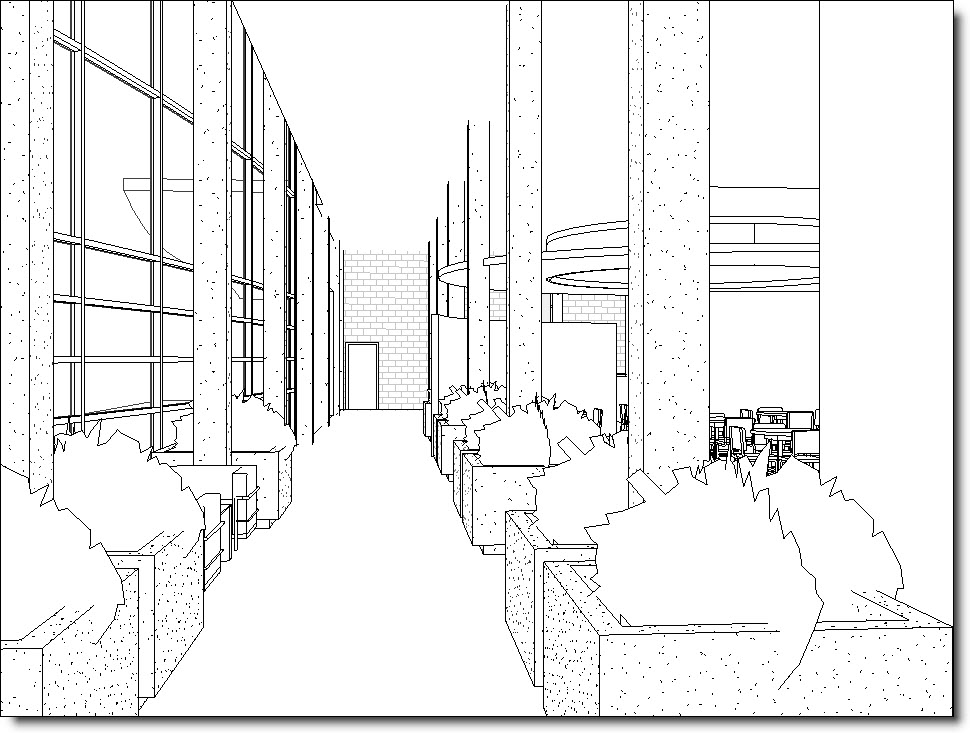 Standard Revit Hidden Line Perspective View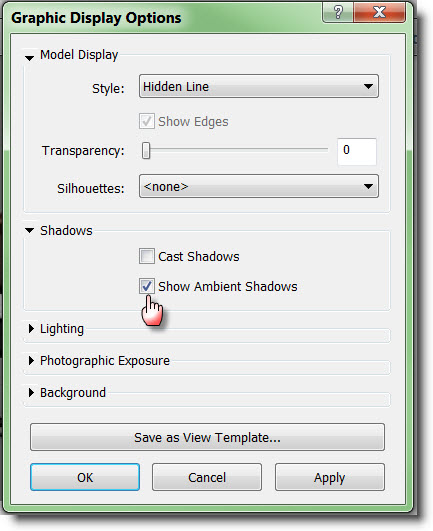 Graphic Display Options Menu >Shadows > Show Ambient Shadows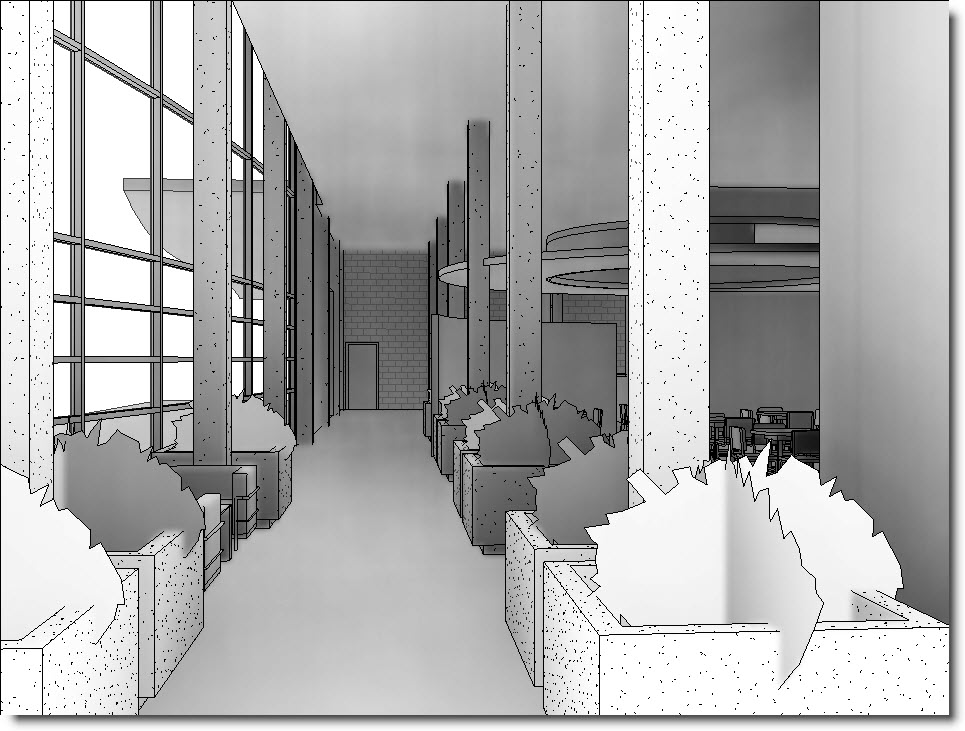 Revit Hidden Line Perspective View With Ambient Shadows Turned ON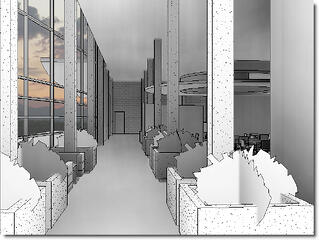 Revit Hidden Line View - Added Background Image via Graphic Display Options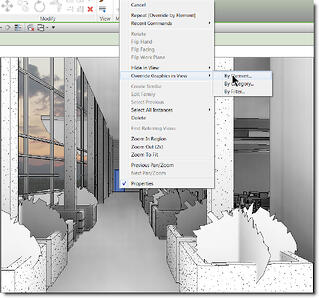 Revit View Specific Element Graphics Override to Element | Select Door \ Right Click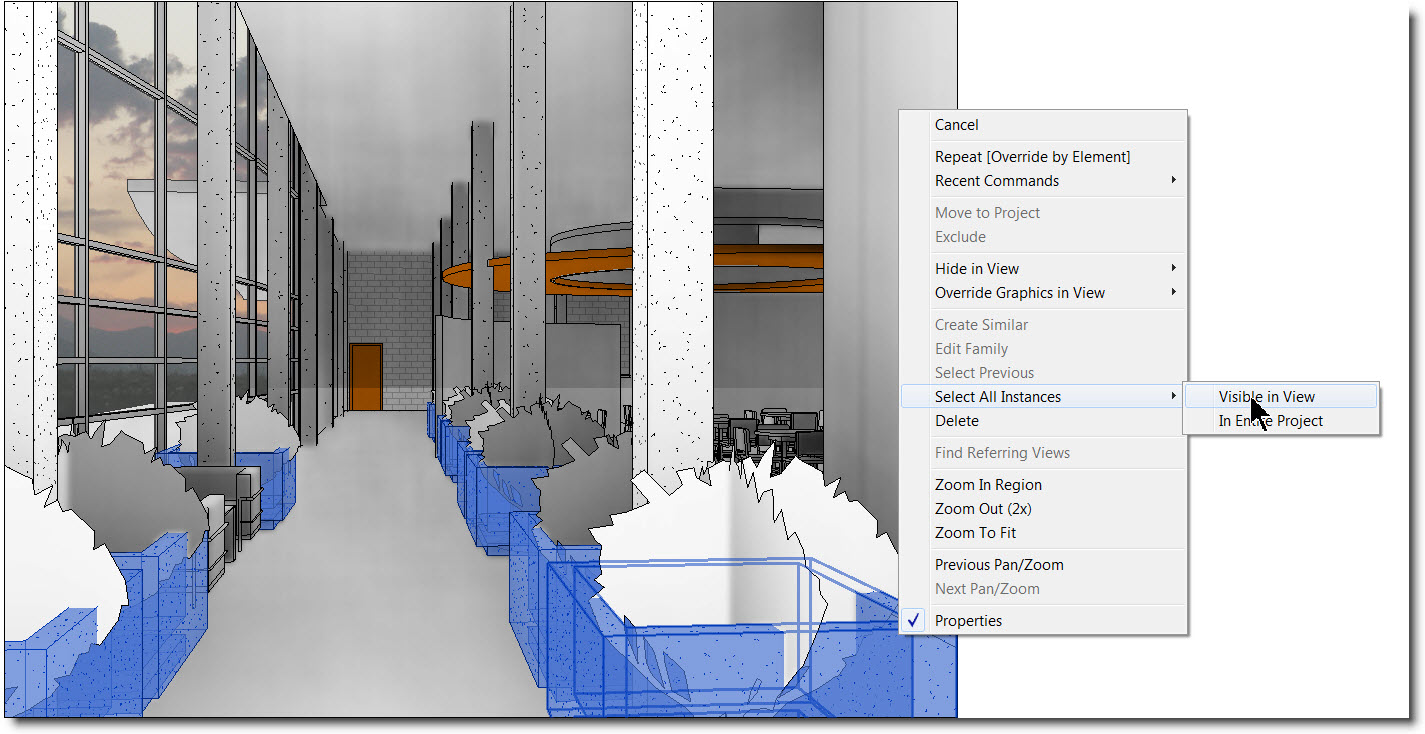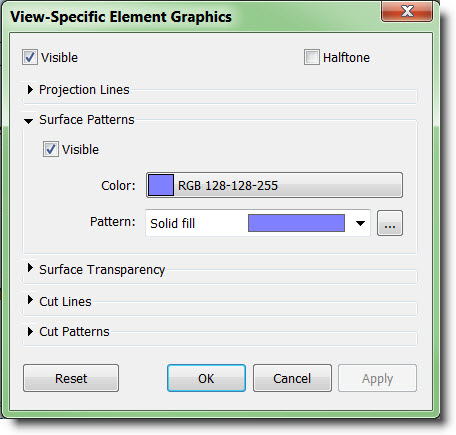 Select All Instances of Planter (in view) | Set Graphics Override to Element(s)
Set Graphic Display Options from Hidden Line to Realistic View

Steven is providing a 2013 Autodesk University Class. Registration opens September 12, 2013. You can connect with Steven Shell on LinkedIn.
Steven Shell (architect) has a music career --check out his band site; Shell Shock for his classical rock guitar talents.
Personally, Steven provided one of the most entertaining and educational classes I've taken in while.

Additional Bradley BIM Articles:
TUTORIAL:

Download Complete Bradley Revit Family Library (1000 Families) – Download All Options
Download Bradley Revit Family Library From Autodesk Seek Building Product Manufacturer Revit Library