Bradley Corporation has expanded the ARCAT - Bradley BIM Library.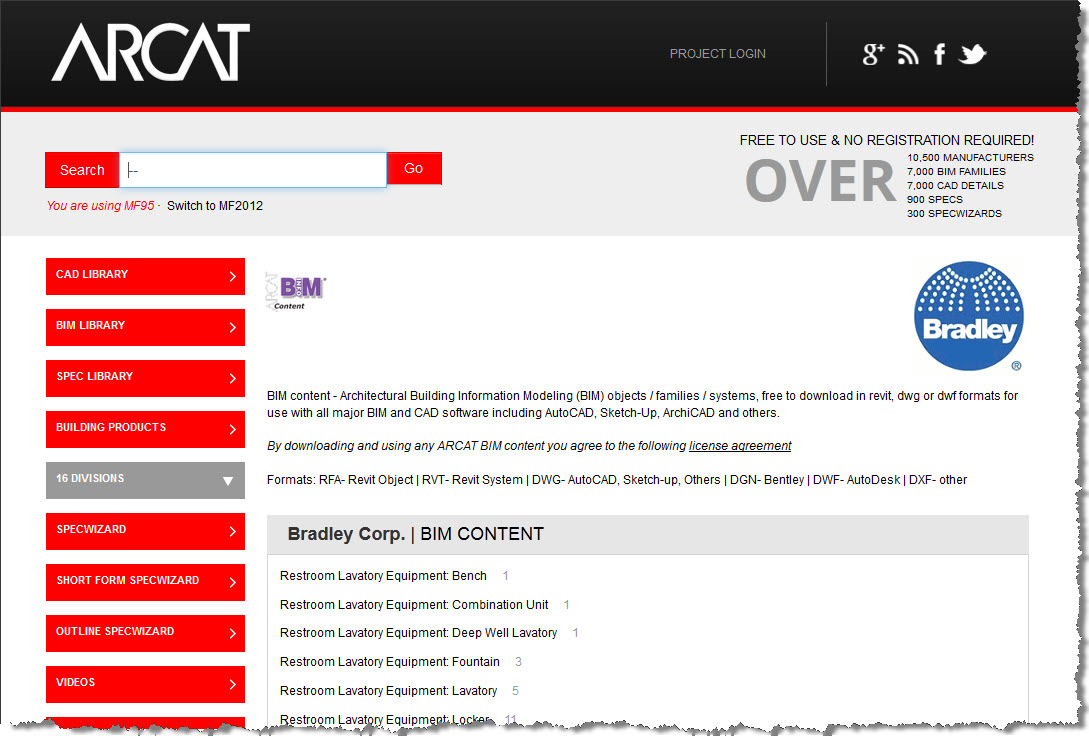 The expanded ARCAT - Bradley BIM Library features 100 Bradley product samples from 23 product categories.

Select This Button to Access ARCAT | Bradley BIM Library Listing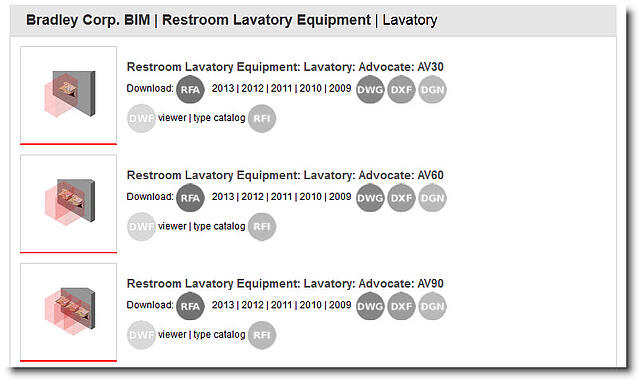 The expanded ARCAT library provides Bradley Product Models in these file formats:
Revit Family files versions vary from 2009-2014 (RFA),
Autodesk DWG and DXF files
Bentley Microstation DGN file
SELECT the round gray RFI Icon to request information from Bradley.

If you need construction specifications, use the ARCAT Spec Library & SpecWizards.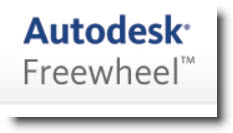 ARCAT embeds the Autodesk FreeWheel Viewer into the Revit model product pages --to provide visitors 2D and 3D views of the Bradley Revit product models.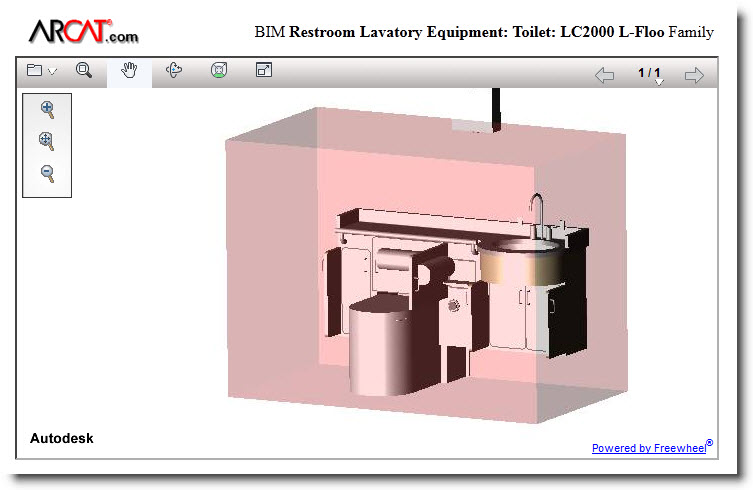 The viewer utilizes the Autodesk DWF file format to provide 2D and 3D Viewing of "lightweight" DWF files. The Autodesk FreeWheel viewer is technology that you can embed into your corporate or project websites.
Related Article(s)