I featured The Autodesk Software Rental Program, as part of my "Revit Family Secrets" class; at the ASPE - Chicago Product Conference in September 2013.
It became great discussion point for a few attendees; that felt it was a flexible purchase option for their situations.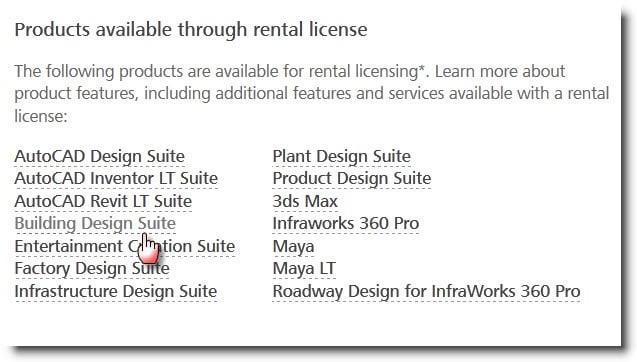 Revit and AutoCAD-based software Rental Plans; give licensees the flexibility of monthly, quarterly and annual rental plans.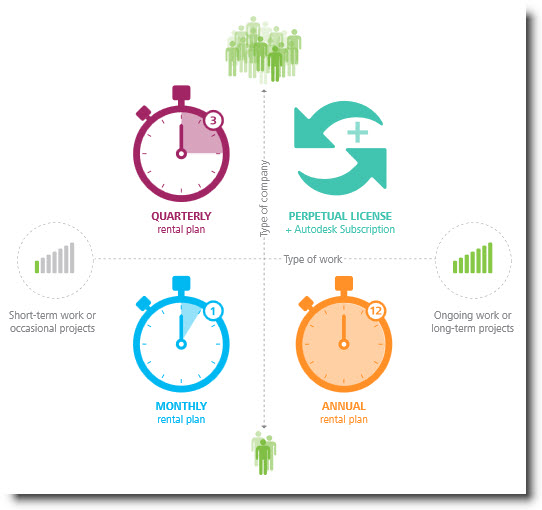 These Autodesk "Pay-As-You-Go" Plans --reduce your upfront software costs; for both short-term projects and free-lance projects.
It gives you the ability to "staff up" for a project and/or increase access to more Autodesk software; without the need to buy a perpetual Autodesk software license.
Revit Cloud Potential | 5 Game-Changing Processes
Check with your business manager or accountant; to verify how or if you can add these rental software fees, to your project billing as a project expense.
Related Autodesk Articles:

Download Complete Bradley Revit Family Library (1000 Families) – Download All Options
Download Bradley Revit Family Library From Autodesk Seek Building Product Manufacturer Revit Library