As you review your Greenbuild 2013 Conference Schedule --consider visiting the Bradley Corporation Booth #2629 --while attending Greenbuild 2013 International Conference and Expo in Philadelphia.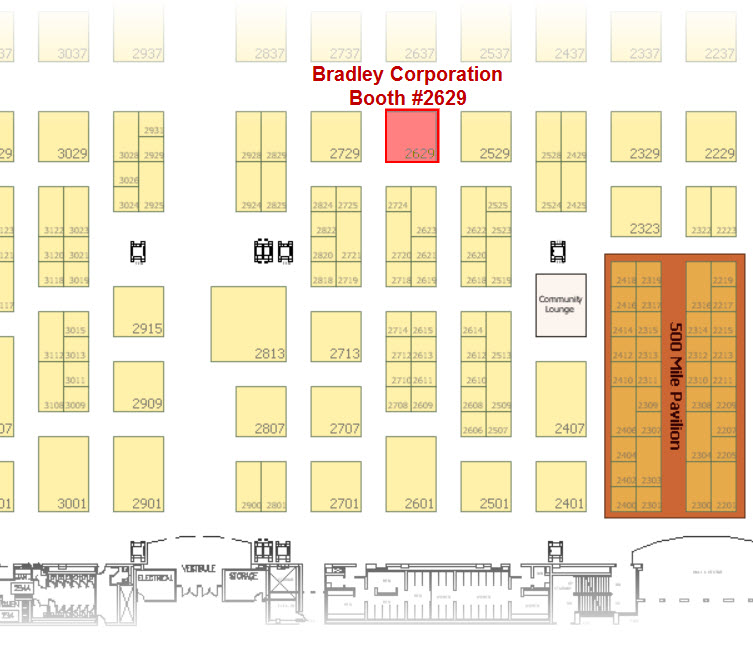 The Bradley Corporation Greenbuild 2013 booth --will be featuring several new and expanded green-sustainable plumbing and washroom accessories product lines.
Here are just a few green-sustainable Bradley product examples:
Advocate AV Series| Compact Touchless Handwashing System \ ADA Compliant
Keltech Tankless Water Heater | Commercial\Industrial Grade High Performance Systems
Verge Lavatory Systems | Low-Water Usage \ ADA Compliant \ Quartz Recycled Material
Lenox Plastic Locker Storage Systems | Featuring Recycled Plastic Design Options
The Greenbuild Bradley Team has a limited amount of Free Bradley Revit Flash Drives.

Request a free Bradley Revit Flash Drive at the Greeenbuild conference or contact your local Bradley Field Representatives.
Our flash drive contains 1,000 Bradley Revit families, Bradley BIM newsletters, videos, Bradley Revit Material catalogs and more.
Here's a compilation of Greenbuild 2012 interview videos; from attendees that shared their product reviews in the Bradley booth.
https://www.youtube.com/watch?v=lx4uKMLmB_8
Related Greenbuild 2013 Event
The Pedia-Pod Modular Unit – A state of the art pediatric building module will be completely constructed off site and installed at Greenbuild 2013.
Built in collaboration with BD&C, this fully functional module will be displayed at this year's Greenbuild conference in Philadelphia, showcasing the greener way to build with Modular Construction.
Related Autodesk Articles:

Download Complete Bradley Revit Family Library (1000 Families) – Download All Options
Download Bradley Revit Family Library From Autodesk Seek Building Product Manufacturer Revit Library