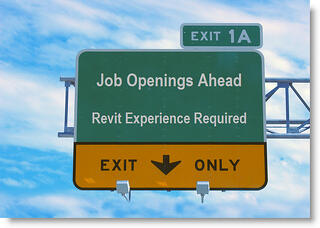 I need to learn Revit software now! How can I get started learning Revit?
Which of these best describes your current situation?
My job doesn't use Revit, but I want to improve my future job options.

My employer uses Revit, but I lack the Revit training.

I'm unemployed or not employed in my choice of design + construction jobs that use Revit.
Depending on your location, timeline and available financing; here are 3 options:
Register for a technical \ community college Revit 101 semester class.(12-16 weeks)

Purchase Revit classroom training from an Autodesk Reseller. (3-5 consecutive days)

Purchase Revit online training or class from a technical college, Reseller or Certified Revit Trainer-Consultant. (time frame to complete class varies)
Consider obtaining basic Autodesk Revit Certification as your ultimate goal; to improve your employment options. Here are a few of these options to achieve that goal.
Revit-BIM Experience Required | Architect – Engineer – Construction Jobs
The value of technical college classes is largely dependent on the instructor's background implementing the software on "live projects". Many times the night instructors; that work in design + construction firms during the day, will teach the night classes.
The value of using an Authorized Autodesk Reseller\Consultant is valuable as they regularly teach and implement Revit on live design projects with their clients.
Both the college and reseller; should know organizations; that are using Revit. Which should provide you with potential contacts for seeking employment.
TIP: Once you have a college email address; you may qualify to download the free Revit Educational Version Software to your computer. Ask the school for details.
Revit Educational software encrypts your Revit files with an Educational (Student) Watermark -- so DON'T use these files with any commercial project, as your files will permanently contaminate the commercial project. The Educational version is fully functional including saving and printing.
Autodesk Users Group International (www.augi.com) has online Revit tutorials; so you can keep practicing during and after your classes.
There are Revit Certification Preparation Books available to prepare for the exam.
Revit Practice Exams are also available to take prior to the formal exam.
Next, schedule to take a basic Autodesk Revit Certification Exam. Most Autodesk Revit Resellers offer regular Certification Exams it in their local offices each month.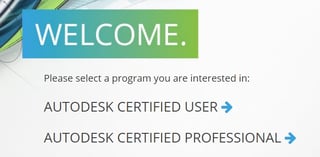 I encourage you to take a "structured class" (college or Reseller) and use online or book self-learning tools to complement the class. Revit classes are a great place to network with other professionals.
Meet with the instructor prior to class and inform them you are working on your basic Revit Certification. This will help them call to your attention the exercises \ learning that will be on the exam.
A"structured class" should train structured Revit processes; that use specific commands in a sequential order. It isolates specific picks & clicks of a unique Revit command set to efficiently create a facility model for construction documentation.
- STOP! Start Designing Your Successful Revit 101 Basic Training -

I've trained more than 700 professionals to use Revit. I took every structured class available for my training; complementing those classes with online self-learning tools.
My suggestions & recommendations regarding college classes come from teaching 19 semesters as a Wisconsin Certified, Part-time Instructor for 4 Wisconsin Technical Colleges.
Find and join a local Autodesk Revit User Group (RUG). It's another free networking tool that connects you with the local design + construction community using Revit. The AUGI.com site may help you find a RUG --or ask local architects, technical college or Autodesk Resellers as they would know who to contact.
Bradley BIM Articles

Download Complete Bradley Revit Family Library (1000 Families) – Download All Options
Download Bradley Revit Family Library From Autodesk Seek Building Product Manufacturer Revit Library