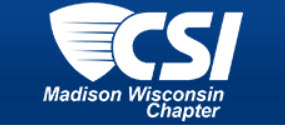 Our thanks to the Madison Wisconsin | Construction Specifications Institute Chapter --for the opportunity to share the Bradley BIM "How BIM Changes Everything" presentation for the Tuesday March 11, 2014 evening meeting.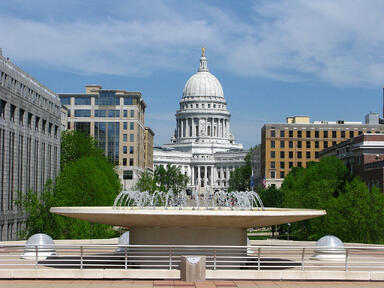 CSI - Madison WI | March 2014 Dinner Meeting
When: Tuesday, March 11, 2014, – Social @ 5:00 | Dinner @ 6:00 | Presentation @ 7:00
Meeting Location: Vintage Brewing Co, 674 S Whitney Way, Madison, WI 53711 (map)
Reservations are requested and appreciated by the Friday, March 7, 2014
Meal Cost: $25.00 \ person
Email Your Reservation Information to csi.madison.wi@gmail.com
Presentation Title: "How BIM Changes Everything"
Educational Speaker: Daniel Hughes BIM Strategist - Bradley Corporation
BIM Presentation Description:
"How BIM Changes Everything"
Building Information Modeling (BIM) is a process that offers multiple opportunities to automate and better coordinate the construction documents and specifications, from a 3D computer model. BIM authoring software (Revit, Bentley, ArchiCAD, Vectorworks) allow multiple users (disciplines) to work simultaneously in the facility model file during the construction + design processes.
This collaborative workflow uses new tools for programming & project phasing, creating specifications & cost estimates, and prefabrication & commissioning documentation.
Learn how the BIM process is redefining
the project workflow,
team roles & responsibilities,
marketing of services,
contractual BIM deliverables defined by both private & public BIM mandates; with an ongoing requirement for training & professional development.
Meeting Location
[googlemaps https://maps.google.com/maps?f=q&source=s_q&hl=en&geocode=&q=674+S+Whitney+Way,+Madison,+WI+53711&aq=&sll=44.900771,-89.56949&sspn=8.294107,16.940918&ie=UTF8&hq=&hnear=674+S+Whitney+Way,+Madison,+Wisconsin+53711&t=m&z=14&ll=43.051,-89.473792&output=embed&w=425&h=350]
Thank you to Herkowski Stickler & Associates and WJ Schelp & Associates Bradley Product Representatives --for their assistance with the Madison WI CSI Meeting Bradley BIM presentation.
Bradley BIM Articles

Download Complete Bradley Revit Family Library (1000 Families) – Download All Options
Download Bradley Revit Family Library From Autodesk Seek Building Product Manufacturer Revit Library