Andersen Windows - Revit models were my first exposure to a Building Product Manufacturer (BPM) supporting the Revit - BIM process.
For several years I implemented clients' Autodesk ADT \ Autodesk Architectural Desktop -- with almost no BPM support. Basically, we had to create all of our BPM content for Desktop...which limited our implementations.
When I installed Revit 4.0 in 2002 and saw Andersen Windows Revit families, it grabbed my attention. A manufacturer supporting Revit!
The Andersen Window families shipped with Revit software and were included in the sample library.
Autodesk then moved the Andersen Revit families to what is currently the online Archived Revit Content Library. When Autodesk obtained the Manufacturers' Revit Library BIMWorld.com; they transitioned the site content into today's Autodesk Seek.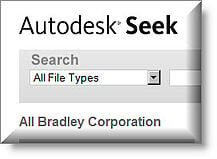 As Revit software evolved, Autodesk Seek was incorporated into the Revit software; as a convenient BPM Search Engine to Find and Download BPM Revit models.
Revit Implementations Value BPM Model Content
Integrating BPM Revit content into our clients' Revit implementations was an important cost saving process. We minimized our library modeling costs to setup our clients' standard Revit library and kick-start their first "Revit pilot project".
Looking back --Here are links to the 5 BPMs; that offered significant, pre-built Revit family content to kick-start my clients' Revit implementations and library standards.

Woodwork Institute Cabinet Libraries - 7 Libraries with 238 cabinet types

---

VISA Lighting -Visa's 1st Revit Library featured 100s of lighting fixtures
www.visalighting.com/3d-modeling
---

USG Wall \ Ceiling Systems - Hundreds of Revit Wall \ Ceiling System Families


---

Kawneer Curtain Wall Systems - Pre-built Revit Curtain Wall Systems

www.kawneer.com/kawneer/north_america/en/bim.asp
---

Acuity Lighting - Huge Revit library of fluorescent\incandescent light fixtures

http://www.acuitybrands.com/resources/tools-and-documents/bim-downloads
---
Building your BPM model library has become easier and less costly than it was only 5 years ago -- as BPMs are stepping up to support the design + construction community's major workflow process, BIM.
My \ Our thanks to these early innovators for seeing the time-saving value of providing their products in a Revit-BIM format.
Revit Family Training Articles:
- Key Costs for Building Revit Families Revealed -
- Bradley Revit Family Secrets | LOD – Level of Development -
Bradley BIM Articles

Download Complete Bradley Revit Family Library (1000 Families) – Download All Options
Download Bradley Revit Family Library From Autodesk Seek Building Product Manufacturer Revit Library