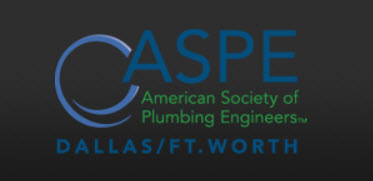 Our thanks to both the Dallas and Fort Worth Texas ASPE Chapters | American Society of Plumbing Engineers -- for the opportunity to share our Bradley BIM presentation;
"How BIM Changes Everything"
ASPE Chapter-Fort Worth TX | Tuesday, March 25, 2014 Lunch Meeting- Reservations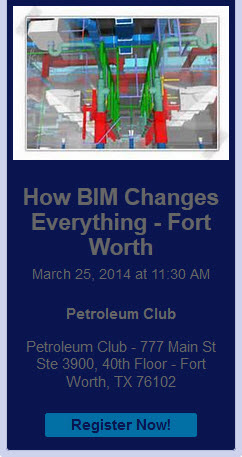 Educational Speaker: Daniel Hughes BIM Strategist - Bradley Corporation
ASPE Chapter-Dallas, TX | Wednesday, March 26, 2014 Lunch Meeting - Reservations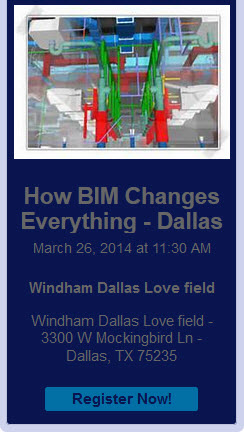 BIM Educational Presentation Description:
"How BIM Changes Everything"
Building Information Modeling (BIM) is a process that offers multiple opportunities to automate and better coordinate the construction documents and specifications, from a 3D computer model. BIM authoring software (Revit, Bentley, ArchiCAD, Vectorworks) allow multiple users (disciplines) to work simultaneously in the facility model file during the construction + design processes.
This collaborative workflow uses new tools for programming & project phasing, creating specifications & cost estimates, and prefabrication & commissioning documentation.
Learn how the BIM process is redefining
the project workflow,
team roles & responsibilities,
marketing of services,
contractual BIM deliverables defined by both private & public BIM mandates; with an ongoing requirement for training & professional development.

Thank you to Braswell & Associates \ Mr Dennis Lally for sponsoring both the Fort Worth and Dallas ASPE Bradley BIM presentations.
Braswell & Associates Texas Office
3243 Garden Brook Dr - Farmers Branch, TX 75234
Phone: (972) 713-7465
Bradley BIM Articles

Download Complete Bradley Revit Family Library (1000 Families) – Download All Options
Download Bradley Revit Family Library From Autodesk Seek Building Product Manufacturer Revit Library