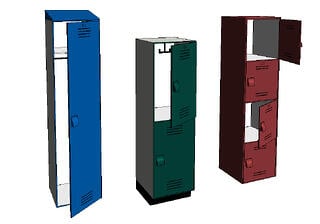 Bradley Lenox Tiered-Locker Revit Family models are available for download as 1 (single), 2, 3, 4, 5 and/or 6-tiered Revit families.
Each Bradley Revit tiered-locker has a variety of locker height options; that are stored as Revit family types: (24" Height, 36" Height, etc)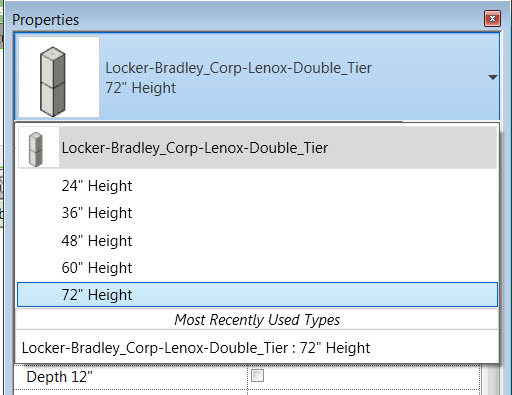 Once you've chosen the Revit Locker Height - Family Type; the Revit Properties Box has a series of "check-box" instance parameters that set these lockers' options:
Sizes, Angle & Quantity Values
Locker width - Size (check only 1 size)

Locker Depth - Size (check only 1 size)

Door Opening - Angle 0=Closed (viewable only in 3D view \ Not Plan View)

Wall Hooks (quantity = 0, 1, 2, 3)
Visibility On / Off Switches
Top Panel - Visibility On/Off

Sloped Top

Right End Panel

Left End Panel

Coat Rod

Coat Hook
Download the Bradley Lenox Tiered Locker Tech Data Sheet to view all options.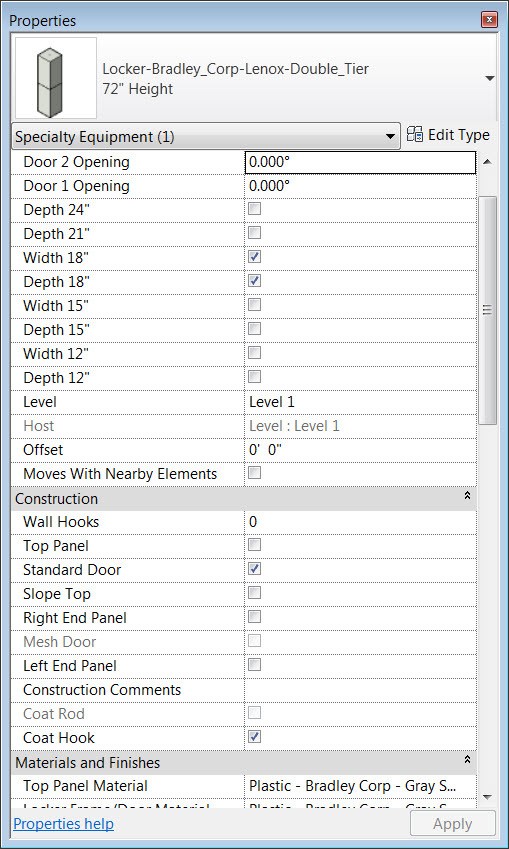 Set the Revit Locker Color\Materials for the Locker Frame/Door and optional Top Panel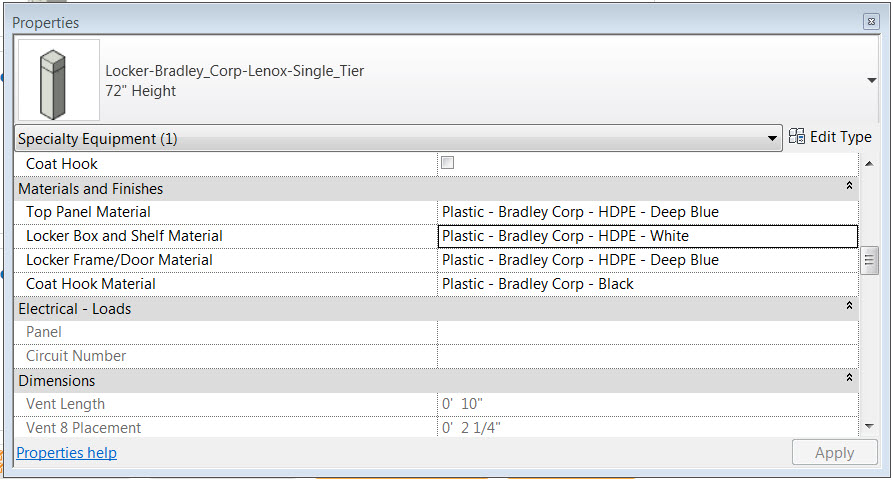 Select the "Edit Type" Button to select the optional 3" or 4" Base Check-box.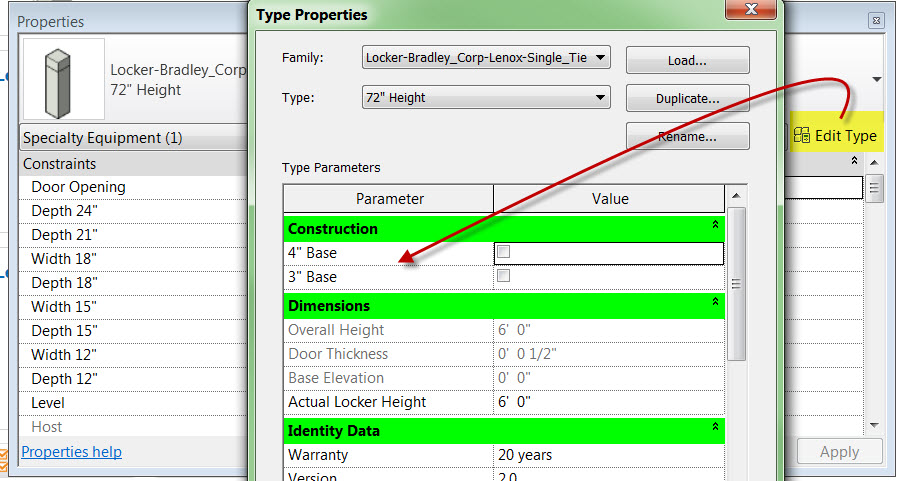 Please Download the Bradley Revit Plastic Material Catalog for Locker Color Options.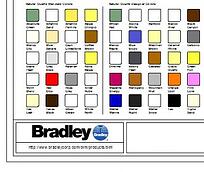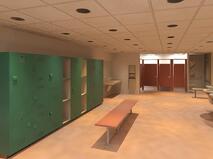 Bradley BIM Articles

Download Complete Bradley Revit Family Library (1000 Families) – Download All Options
Download Bradley Revit Family Library From Autodesk Seek Building Product Manufacturer Revit Library