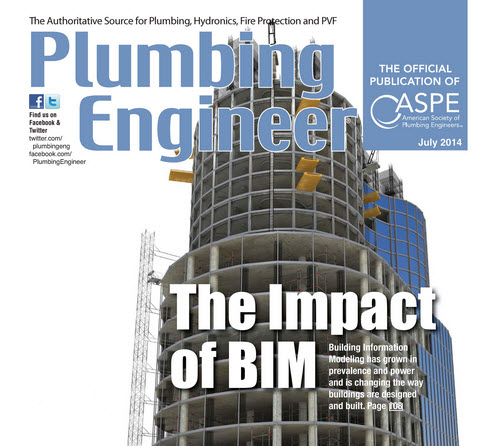 The Plumbing Engineer Magazine | The official publication of the American Society of Plumbing Engineers (ASPE) released my BIM Article for their July 2014 magazine. (View article on Page 114)
View Online: BIM Means Business | The Impact of BIM | July 2014 Edition
Download Article: Bradley_BIM_Means_Business_Plumbing_Engineer_2014_July
The article outlines at least 2 reasons that Building Information Modeling (BIM) processes; are determining the winners and leaders in both the plumbing design and contracting markets.
(1) BIM Design-Construction Mandates (Public & Private)
(2) BIM's Core Support for Digital Design, Construction & Maintenance Processes
I credit Bradley's Independent Sales-Services Rep Network --for more than 80 BIM \ VDC Manager site visits with their clients in the last 12 months. My thanks to our clients for sharing their Revit, BIM and fabrication-construction processes.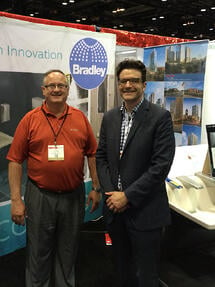 Photo Opp: Jim Schneider, Editor for Plumbing Engineer Magazine (ASPE) stopped at Bradley's 2014 AIA Convention Booth in Chicago. My thanks to Jim and ASPE for the opportunity to share our Bradley BIM experiences with your members and readers.
Bradley BIM Articles

Download Complete Bradley Revit Family Library (1000 Families) – Download All Options
Download Bradley Revit Family Library From Autodesk Seek Building Product Manufacturer Revit Library