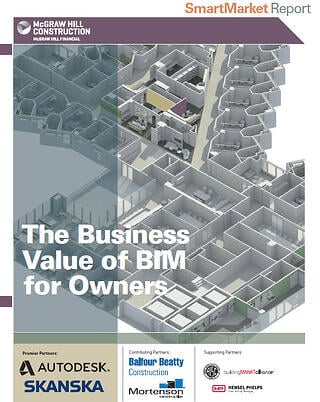 Download 60-page BIM Report:
McGraw-Hill Construction Business Value of BIM for Owners Report
Facility owners currently using BIM, plan to actively increase their use of BIM on more than three quarters of their projects over the next two years.
Top BIM benefits perceived by owners include:
Excerpt: As owners expand their BIM involvement, there is a growing need for them to understand how best to enable their project teams to provide them with he greatest BIM value. In other words, what makes a good "BIM owner"? Several experienced AEC firms offer perspectives on that question.
- Mayo Clinic BIM Manager – Project Model Development Specification (MDS) -
Excerpt: Owners who adopt BIM for facilities management are viewing numerous potential benefits, but they face a range of cultural and technological challenges along the way. In order to achieve integration, are pursuing a variety of these strategies.
---
Download McGraw-Hill SmartMarket BIM Reports:
Business Value of BIM in North America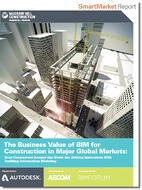 Business Value of BIM for Construction Report
Managing Uncertainty & Expectations in Building Design & Construction Report
---
Bradley Revit Library Articles:

Download Complete Bradley Revit Family Library (1000 Families) – Download All Options
Download Bradley Revit Family Library From Autodesk Seek Building Product Manufacturer Revit Library

Bradley BIM Design-Build Resource Guide