Several Autodesk University classes featured contractors sharing their use of BIM to Manage the Construction Site Assets & Safety and BIM for Constructing the Building.
The world's leading contractors have completely DIGITAL construction sites. The larger the project, the more dependent they are on BIM and digital technologies.
This includes oil & gas exploration and mining; which are long-term construction sites.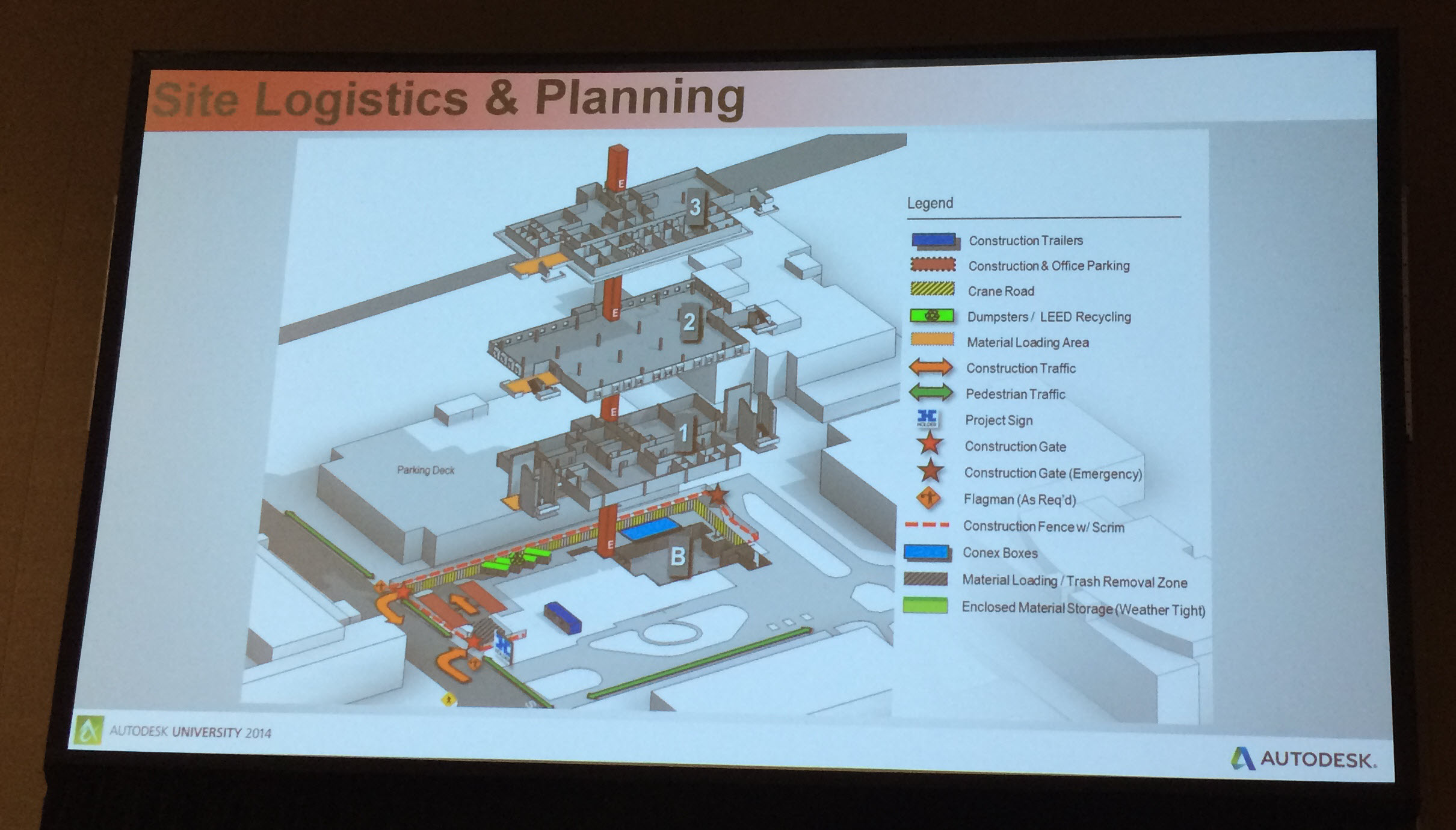 Contractors use BIM to Manage the Daily & Weekly Positioning of Construction Site Assets. These models and respective paperwork are reviewed weekly by Site Safety Engineers & submitted to governing agencies.
--- Download McGraw-Hill Construction Safety Management BIM Report ---
Here are a few KEY business points on how BIM-based Contractors use BIM to
create REPEAT client business

engage their successful Team Members on future projects,

prefabricate MEP systems and room configurations,

plan & phase construction project processes, plan and improve safety,

track, manage & financially plan construction site assets,

order and install their proven Building Product Manufacturers (Supply Chain)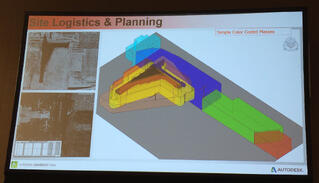 Example: Contractors use Conceptual BIM to Manage the future placement of construction cranes. This conceptual model uses color-coded massing shapes --to represent Crane Heights & Safety Clearances at various locations of the project.
--- BIM Process Improving Construction Site Safety | Turner Construction ---
Safety plans are submitted with the crane heights & placement images shown above.
Plans are coordinated with aerial and Google Earth images.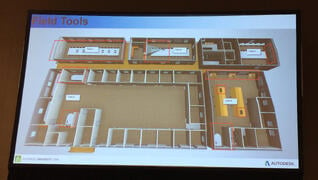 Contractors place multiple "Job Trailers" on the construction site. This project had 5 job trailers to coordinate the daily digital construction activities.
--- Skanska Revit-MEP Prefabrication | New Assembly Line Efficiency ---
The construction 'Coordinated' as-built Revit model is updated daily with daily site work accomplishments in these trailers. Weekly construction phasing of materials, labor & equipment requirements are planned from these trailers using multiple Revit model files.
It was interesting on how BIM was used to visually plan work areas and workflow within the trailers.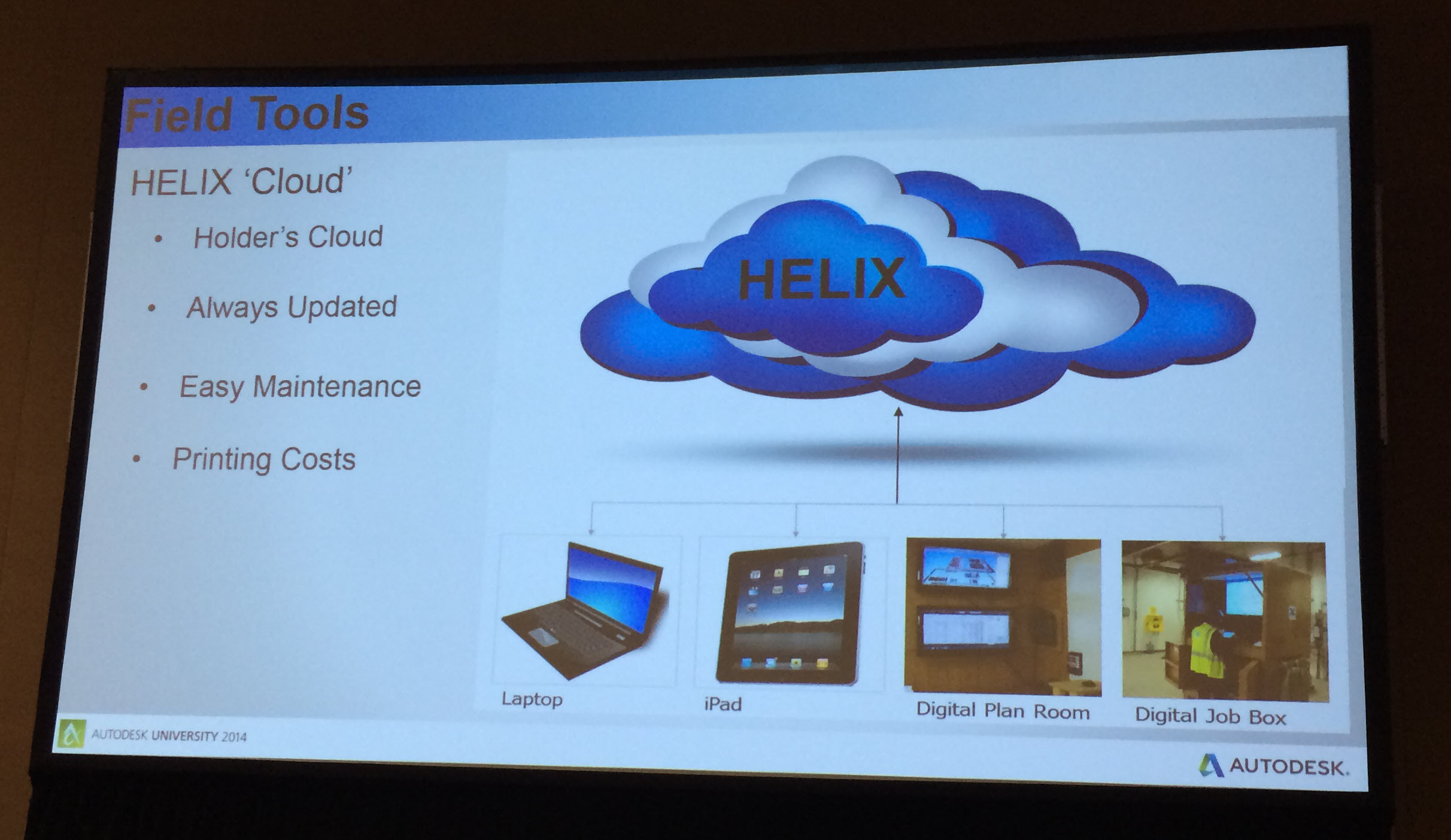 A high-speed, wireless network is integrated throughout the construction site to transmit data & GPS coordinates of site assets to\from the job trailers.
--- Download McGraw-Hill SmartMarket Report | Information Mobility – BIM ---
Using mobile technology, portable site assets are tagged with wireless transmitters and their GPS positions are tracked as they move around the site. Wireless transmitters provide real-time asset locations on the PM's and Foremen's smartphones & tablets.
QR Codes are attached to assets for financial planning & tracking. Many construction site assets are used short-term (rent \ lease) and then they are removed from the site.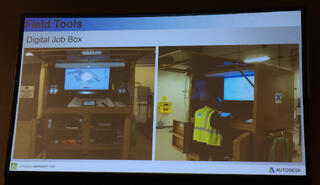 Contractors use these portable BIM Workstation Carts throughout their construction sites to record and transmit BIM files & data between the "job trailers.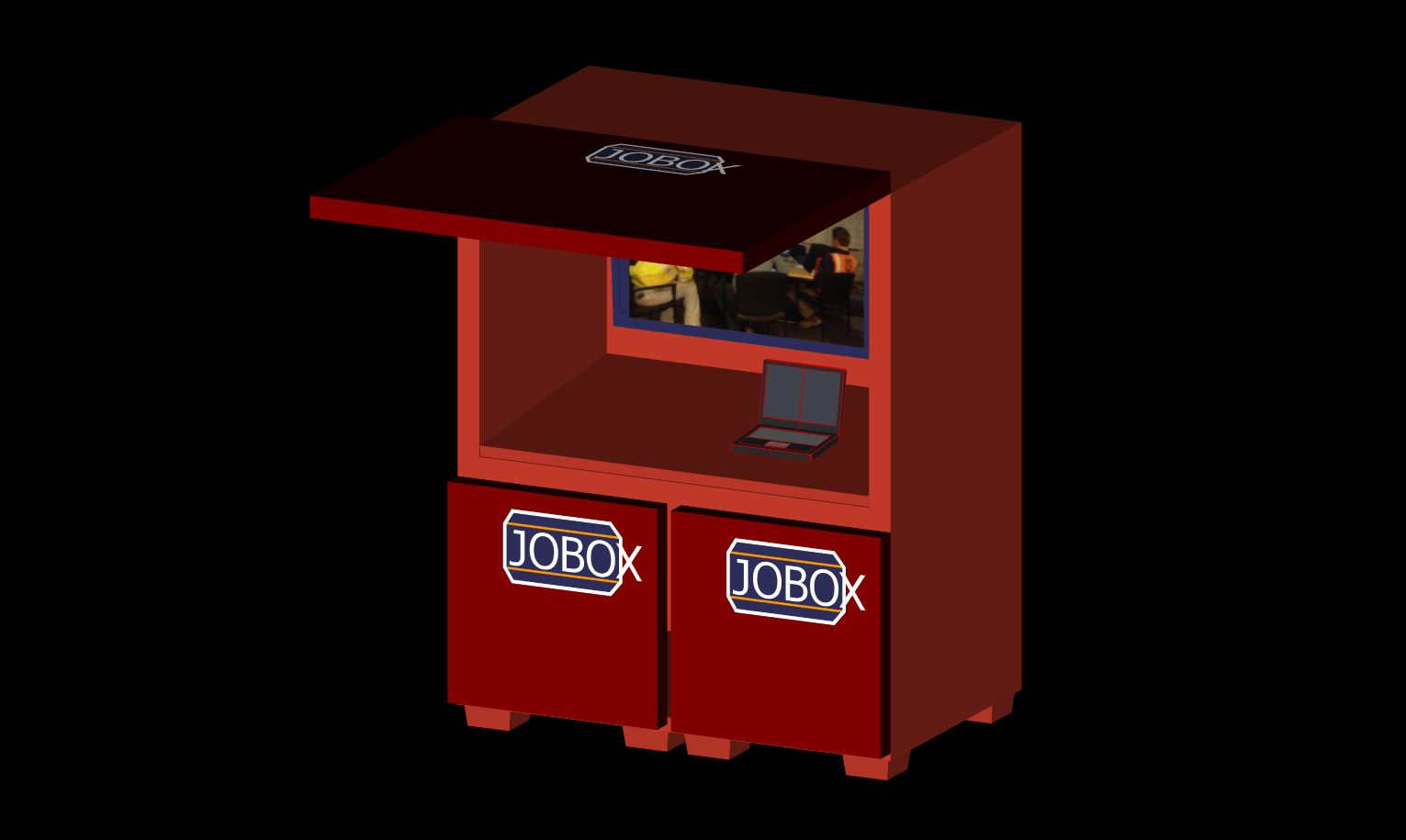 Turner Construction Design-Build BIM Case Study
AU2014 Class Acknowledgments:
1) Images-Content from 'BIM for Contractors: Field Technology Integration'
2) 'Constructive Change: Assembling Revit Models for Data Management Success'
3) 'Introduction to Lean Construction & Last Planner System'
Bradley BIM Articles

Download Complete Bradley Revit Family Library (1000 Families) – Download All Options
Download Bradley Revit Family Library From Autodesk Seek Building Product Manufacturer Revit Library