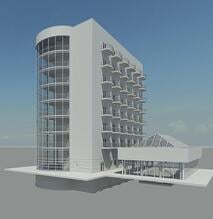 My Sourcceable.net BIM article features a creative, business development strategy for any firm to transition from AutoCAD to Revit. More than 15% of my clients initiated and completed this lower-cost Revit implementation strategy; that spans one year.
This process minimizes the initial staff training costs and non-billable time. It positively engages the owner- executive team as we utilize existing software inventory --while limiting the new equipment investment.
--- Key to Lowering BIM Software and Implementation Costs ---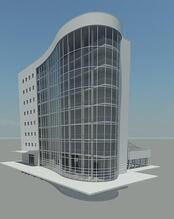 The process features a "Plan B" -- for if or when the initial Revit team is feeling overwhelmed by a tight schedule and can't complete the project in Revit.
It creates initial Revit building component content for the firms' standard Revit library. The core processes are documented and become the firms' Standard Revit Processes --defined by each firm's graphic standards.
The final Revit deliverables are scaleable based on the technical skills of each team. This clearly avoids the one-size-fits-all Revit implementation-training-process.
Best of all, their Revit models were simple. More than a dozen firms initially used only two Revit materials in their models: White Foam Core and Clear Glass. They wanted to produce the digital equivalent of their physical White Foam Core board models.
Discover how firms are winning business while implementing Revit:
--- Key to Lowering BIM Software and Implementation Costs ---
Bradley BIM Revit Library Articles