Global List of Building Information Modeling Industry & Association Links
Bradley BIM Initiative Bradley BIM Revit Library
The Master Bradley Revit BIM Product Model Library & Material Catalogs
Autodesk Seek Library Download Pages for Bradley Revit Family Component Library

McGraw-Hill SmartMarket BIM Industry Reports | Downloads (PDF)
American Institute of Architects (AIA)
AIA | American Institute of Architects AIA | Center for Integrated Practice
It is the charge of the Center for Integrated Practice to effectively lead in the pursuit of leveraging resources related to project delivery, technology, architectural practice, and stakeholder relationships. the AIA strives to remove barriers to collaboration.
AIA | TAP – Technology in Architectural Practice
BIM-IPD : The AIA Technology in Architectural Practice (TAP) Knowledge Community
Associated General Contractors of America (AGC) AGC | BIM for Contractors
The Associated General Contractors of America | Authors of The Contractor's Guide to BIM: Edition 2
The BIMForum's mission is to facilitate and accelerate the adoption of building information modeling (BIM) in the AEC industry.
US National | Government BIM Initiatives
National Institute of Building Sciences – Whole Building Design Guide (WBDG)
buildingSMART alliance
The buildingSMART alliance™ is a unique organization helping to make the North American real property industry more efficient by leading the creation of tools and standards that allow projects to be built electronically before they are built physically using Building Information Modeling.
SPie Overview | YouTube Classes
Bill East (USACE) presentation provides an overview of the Specifier's Properties information exchange or SPie (pronounced spy) project as of August 2011. The objective of the SPie project is to create an open standard for the exchange of building products.
US Army Corps of Engineers | CAD-BIM Technology Center
Building Information Modeling (BIM) with the Autodesk Revit Platform offers the ability to easily configure save and deploy a standard working environment. Standardizing on district neutral and project agnostic Revit template will ensure that graphic representations, data syntax, taxonomy and software environment are consistent, and that the end deliverable will satisfy industry and USACE CAD/BIM standards -- View USACE Revit Templates
WBDG | Industry BIM Initiatives 40+ Links
Industry BIM Initiatives | 40+ Links – Government, Military, Industry Associations
CSI's BIM Practice Group focuses on issues related to managing the Information components of BIM that are emerging as BIM continues to grow in acceptance and application.
Journal of Building Information Modeling – Download Editions
An official publication of the National BIM Standard (NBIMS) and the National Institute of Building Sciences (NIBS)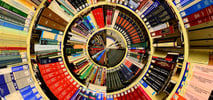 UK-NBS - The BIM directory - essential resources for BIM
Essential resources for Building Information Modelling (BIM) - from useful websites to relevant trade organisations and useful feeds of news, information, advice, and more.
Global BIM Initiatives
Bradley BIM Strategist Favorites