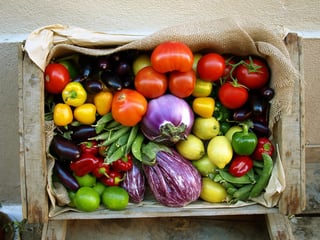 How much Revit Project Content, Methods, Procedures, Standards and Communication Processes are you harvesting at the completion of every Revit project?
Harvesting Revit content and documenting the 'Lessons Learned' from Pilot Projects is common; when firms first implement Revit. However, as firms grow confident producing projects in Revit; they tend to reduce or discontinue the post-project 'harvesting process'.
At the end of a project, the team may lack time to find and use content to finalize the project.
This results in standards and/or procedures; that may not be followed. A final team debriefing and Project Process Review is a recommended method to harvest reusable content, successful team processes and communications.
The project review identifies content and processes; that may need to be added, revised or removed from the firm's project delivery method.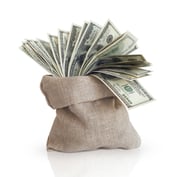 Show Me the Money.
Project Teams disband quickly as the project is completed. This protects the project profitability by removing all unbillable staff as-soon-as-possible. So where's the money? ... when we suggest a labor-dependent process to review and harvest content & standards from a finaized project?
The money is derived on future, more efficiently run projects; that are more profitable. These successful projects and teams are referenced to market and obtain additional new projects.
The BIM project harvesting process mimics portions of the Manufacturers' Playbook.
There are three (3) processes; that manufacturing and facility construction projects utilize to document 'lessons learned' to become more efficient, marketable and profitable:
1) Manufacturing teams have a Product Delivery Process; that mimic many design-construciton teams' Project Delivery Processs.
2) Manufacturers' Product Lifecycle Management (PLM) share numerous processes; that are similar to a construction Project Lifecycle Managerment. For example, consider the similarities between Lean & Green Manufacturing and Lean & Green Construction.
3) Manufacturers' continuous improvement programs are ongoing review processes; improving both product & process for the life of the product. The harvesting of construction project Content, Standards and Processes is very similar goals & outcomes.
Manufacturers assign small project teams for various aspects of designing and producing the product. This includes engineering improvements, product testing, material selections, manufacturing techniques & processes; that also include customer quality surveys and product case studies.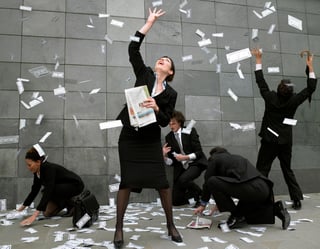 Likewise, design-construction projects are not 'one and done' events. Reviewing BIM projects for content, procedures, methods & standards will yield better future project outcomes.
Here are a few processes I've taught and commonly implemented with corporate BIM Managers to maximize their BIM investment.
BIM Project Content Harvesting
Projects' pre-built content ("the money") can be extracted, reviewed, edited, stored and reused in the standard Revit library for future use. This will minimizes future design teams looking for content that have already been discovered, tested and used.
This includes;
Revit Component Families (RFA files)

Revit System Families (walls, ceilings, stairs)

Construction Details (Revit Drafting Views)

Revit Schedules - those used for Construction Docs and those used for tracking project status

Transfer Project Standards to Project Template

Building Product Manufacturers' Revit Content

Material types, family types, graphic standards: line patterns, line types, dimension & text styles, View Templates, etc
Standardizing & Repurposing BIM Content
Harvested content, should next be run through the firms' Revit Content testing procedures for
graphic standards,

scheduling & tagging,

visibility setting,

LOD definitions,

Shared & Family Parameters,

Family Types

File Naming Conventions, etc.
BIM Data Review: Review Revit family parameters, formulas and conditional statements within new content that; may prove useful for expanding the firm's content quality, efficiency and capabilities.
Project Team Q&A and Debriefing Interview Questions
Schedule project 'debriefing meetings' at the completion of every project. They should be scheduled with the entire team and with individual team members to review the PROs and CONs of project
How did the firm's Revit content work for the consultant and contractor project teams?

What content\processes proved helpful?

What content or processes hindered their project efforts and participation?

Review the timing and release of model content to the project team.

How can content be procured, loaded but easily verified for project acceptance.
Debriefing validates that current procedures are acceptable for adding BIM content in the latter days of the project; as staff is added and time schedules dramatically shrink.
For example, a team member suggested "Consider applying naming conventions, like using UPPERCASE letters for new content. It helps to visually identify new family content in the Project Browser list." This suggestion greatly expedited the content harvesting on future projects; while enhancing the BIM Manager's review editing of new content.
Inquire and share communication processes that worked. Review those that were to difficult to understand or didn't work as planned between the project consultants and contractors.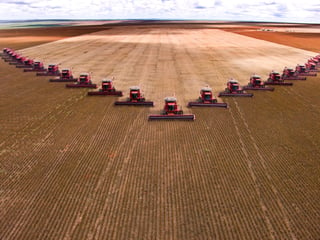 BIM Project Process Harvesting
Process harvesting builds successful Methods and Procedures; that may be duplicated on future projects.
At project completion, schedule individual meetings with both the Consultant and Contractor teams individually;
request input on 3-5 processes that worked well for them

provide 1-2 processes you used and ask for suggestions; that may improve them

ask for an example of 1 process that were unworkable or didn't provide value to the project

ask for examples of successful processes they used on other projects; but didn't exist on your project.
Request and share communication processes that successfully met project goals. Review those that were too difficult to understand or didn't work as planned between the project consultants & contractors.
How many new manufacturers and/or libraries did the project team discovered to complete the project - their standards may be acceptable with minor editing to meet your future project needs.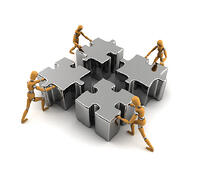 Team & Educational Strategies
The tasking of Revit Family harvesting is a focused activity for the firms' BIM Coordinators or BIM Family Modelers. Look for new processes and seek to discover variations of existing modeling processes that are more efficient.
Consider using these techniques which have come from former Project Harvesting Teams:
pre-built rooms with approved standard content; toilet rooms, class rooms, locker rooms, patient care rooms. This helps team members to more quickly populate the project model with a better guarantee of quality throughout.

shared parameters to identify new versus existing project Revit content. It makes it easier to quickly identify for review as project completion.

shared parameters to credit who is providing content, who is finding and sharing new content, who is editing existing content for new projects
- Why BIM-VDC Managers Train and Support With Video -
Shared Learning Experience
Each project harvest findings need to be documented and published. The results need to be shared as a learning activity for both the project team and the entire office.
Consider hosting lunch-n-learns (L-N-L) for the firms' project staff; from Project Architect to Technicians to review what has been harvested from recent projects.
Written documentation is great. However, short video documentation that is narrated on major findings, change of procedures or new content is the the BEST way to share this information.
Break up individual findings & results into 3-5 minute videos to make the L-N-L an engaging educational update. The video library can be accessed by staff and future project teams.
The use of pre-built content becomes exponential as it is reused throughout the project. Great content becomes valuable and bad content can become a significant project liability. BIM project harvesting insures good content becomes an exponential benefit.
Related Bradley BIM Articles:

Download Complete Bradley Revit Family Library (1000 Families) – Download All Options
Download Bradley Revit Family Library From Autodesk Seek Building Product Manufacturer Revit Library