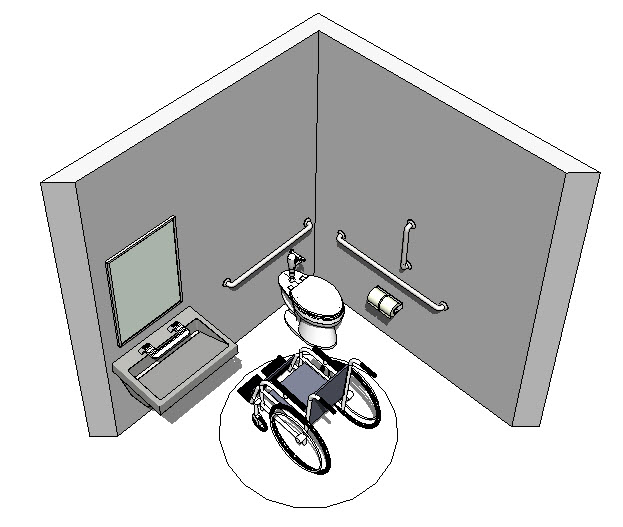 What if Bradley could help you meet toilet room ADA design requirements; while reducing your clients' toilet room space (SqFt) and construction costs?
A Bradley WashBar 3-in-1 handwashing system provides designers with a unique accessibility product solution that delivers a more efficient, compact ADA compliant toilet room.
Bradley, the leaders in all-in-one technology, has scaled down the delivery of soap, water and hand drying via the exclusive Verge® with WashBar™ technology.
Franchise Client: "We realize the Bradley WashBar could significantly reduce our ADA toilet room spaces. The construction cost savings easily pay for the WashBar; while providing our franchises with the option to reallocate the 'saved space' to retail and\or customer seating space."
Bradley centralizes the core handwashing components (water, soap, & dryer) to the wash basin. This provides designers with the opportunity to significantly reduce the toilet room footprint or square footage.
Two design options emerged for the franchise;
Reducing toilet room space allowed the franchise to reduce the respective construction costs.
The new available space could be allocated to both retail and customer seating space.
Bradley 3-in-1 (All-in-One) touchless handwashing systems
meet accessibility codes,
reduce the owners' square footage & construction costs,
reduce the owners' risks associated with slippery, wet floors,
reduce the owners' building management costs for water, paper towel usage and maintenance,
provide a pretty cool visually-appealing, technologically-savvy handwashing product.
The Verge with the patented WashBar Technology provides a completely touchless handwashing experience in a sleek and engaging design.
---