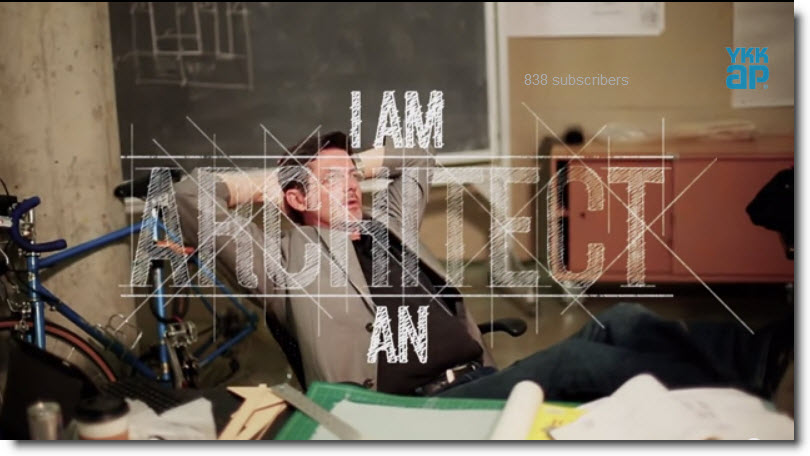 A humorous, 3-minute Lip Dub music-video titled "I am an Architect.
A design firm I follow on LinkedIn.com --posted this video on their LinkedIn update on Friday of Labor Day weekend.
http://youtu.be/Uloc1iW-pgc
Cameo appearances by Revit; while he highlights several "stereotypical perceptions" of life as an architect.
"I am an architect --and Master of BIM"
"We're architects-Oh; with creative flair. Re-designing the world; from buildings to chairs"
"Espresso and Red Bull for surviving Zombie-like, all-night project sessions"
"The typical clip-art pictures of architects always pointing at projects or paper."
Pretty funny -if you have experienced any of the scenarios he portrays in the video --Enjoy.