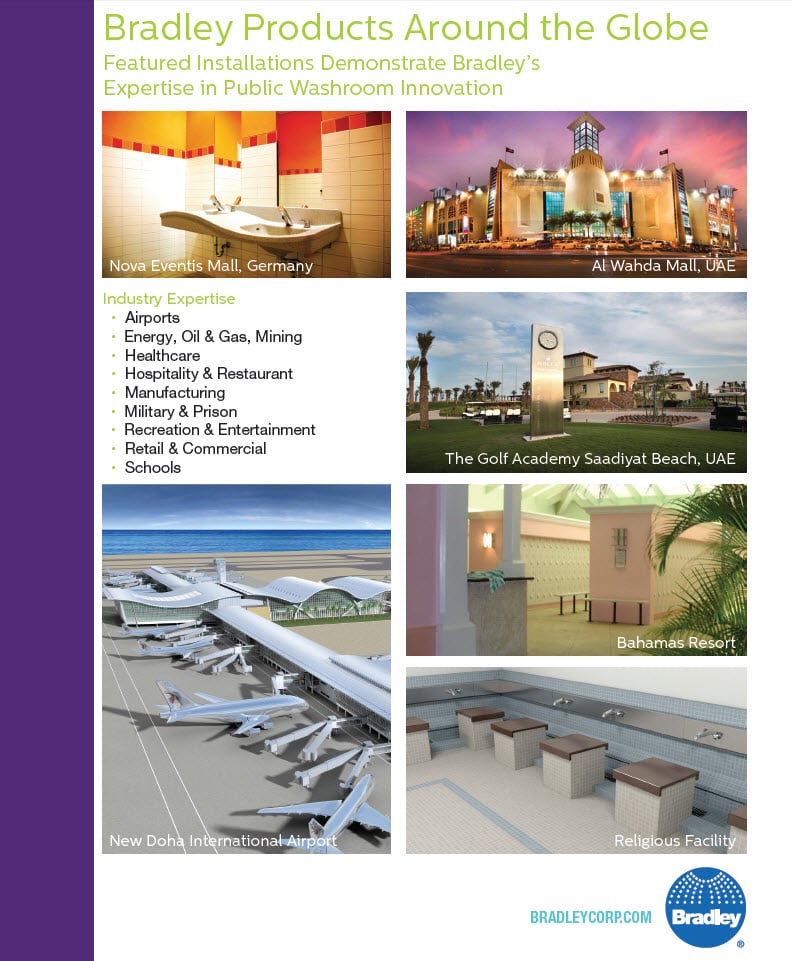 Download: Bradley_International_Project_Installation_Profile_Sheet
For more than 45 years - Bradley International Team has served the global design & construction markets with commercial plumbing fixtures, safety and emergency fixtures and commercial toilet-washroom accessories in these countries: Australia, New Zealand, United Kingdom, Europe, Mexico, South America, China, Korea, UAE \ Saudi Arabia and Middle East.
Bradley Australia
Launching the MODLAR Bradley Revit Library agreement; coincides with Bradley Corporation's 2014 expanded product line agreements with Bradley Australia.
Bradley International Team Members (not all present) with Ossie Newhouse & Warren Newhouse Bradley Australia Owners
Bradley Australia (not owned by Bradley Corporation) is now offering the Bradley Product Revit models; for Bradley products hat are sold in Australia and New Zealand.
Ossie Newhouse (left) and Warren Newhouse | Bradley Australia Owners
Watch for MODLAR and Bradley Australia updates throughout 2014.
MODLAR - Bradley BIM Library Link
Bradley BIM is expanding access of the Bradley Corporation Revit Library (1,000 Revit families) through a hosting service agreement with MODLAR.com.
Related Autodesk Articles:
Download Complete Bradley Revit Family Library (1000 Families) – Download All Options
Download Bradley Revit Family Library From Autodesk Seek Building Product Manufacturer Revit Library