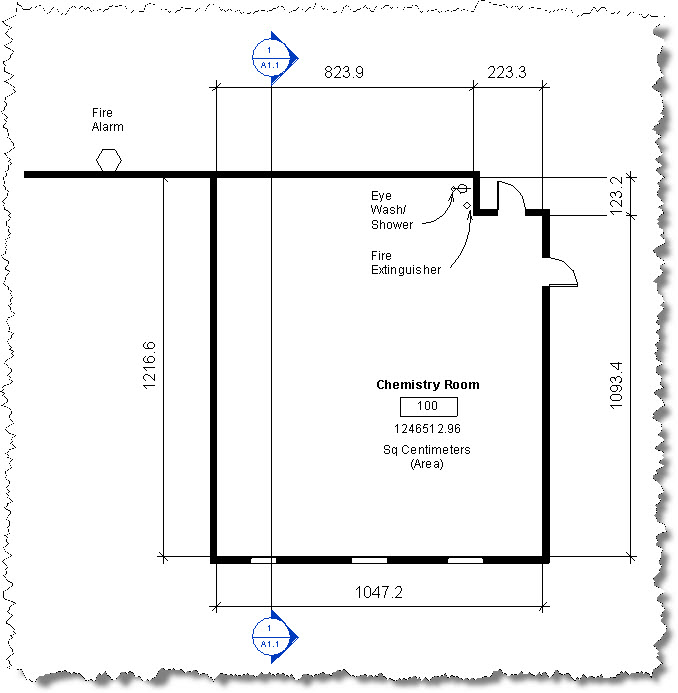 Intro to Chemistry Meets Revit

The Intro to Chemistry Assignment
A couple years ago, our college intern, Rachel Hughes received a high school 'Introduction to Chemistry' assignment to: Calculate the volume (in cubic centimeters) of her irregularly-shaped Chemistry classroom, with a a sloped ceiling.
While she was taking AutoCAD architecture classes; she was willing to learn how to solve this problem using Revit Architecture. Her Chemistry teacher approved the use of Revit to solve the assignment and asked for a brief description of the steps she used.
We used a Revit "test drive" training process; that I developed for shortening my students' Revit classes. She took the Revit "steering wheel" and two hours later discovered the answer to her Chemistry assignment. While enjoying the intuitive "test drive" of her first Revit project; it also underscored the value of "I" in BIM.
"Revit creates the entire room faster than my AutoCAD."
Here's a summary and brief description of sequential Revit steps taken; that she submitted to the Chemistry Teacher.