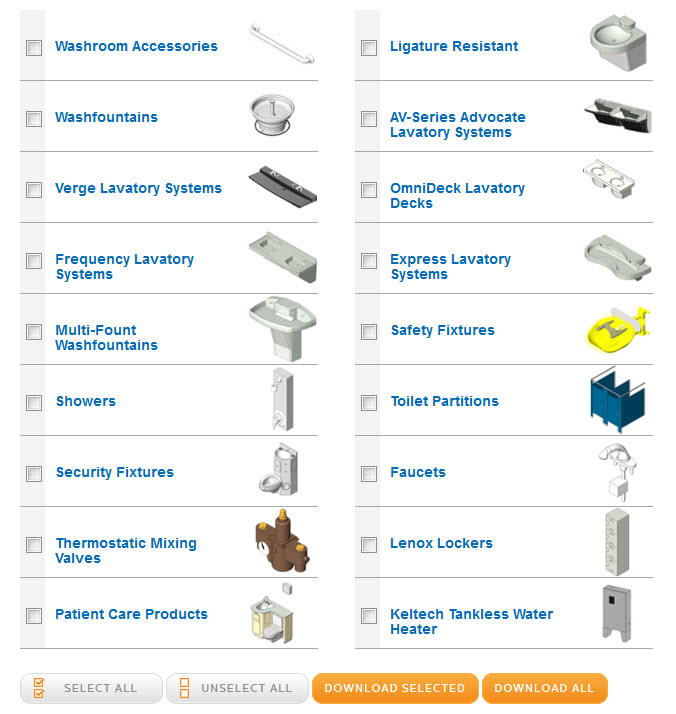 Bradley features a "Select All" and "Download All" for the complete 1000 Revit Family Models in the Bradley Revit Family Library.
Select All & Download the complete Bradley Product Line -Revit Models
Revit users can conveniently download complete sections of the Bradley Revit Library.
In the right margin, users may select & download the entire library of Division 10 or Division 22 Bradley Revit Family models.