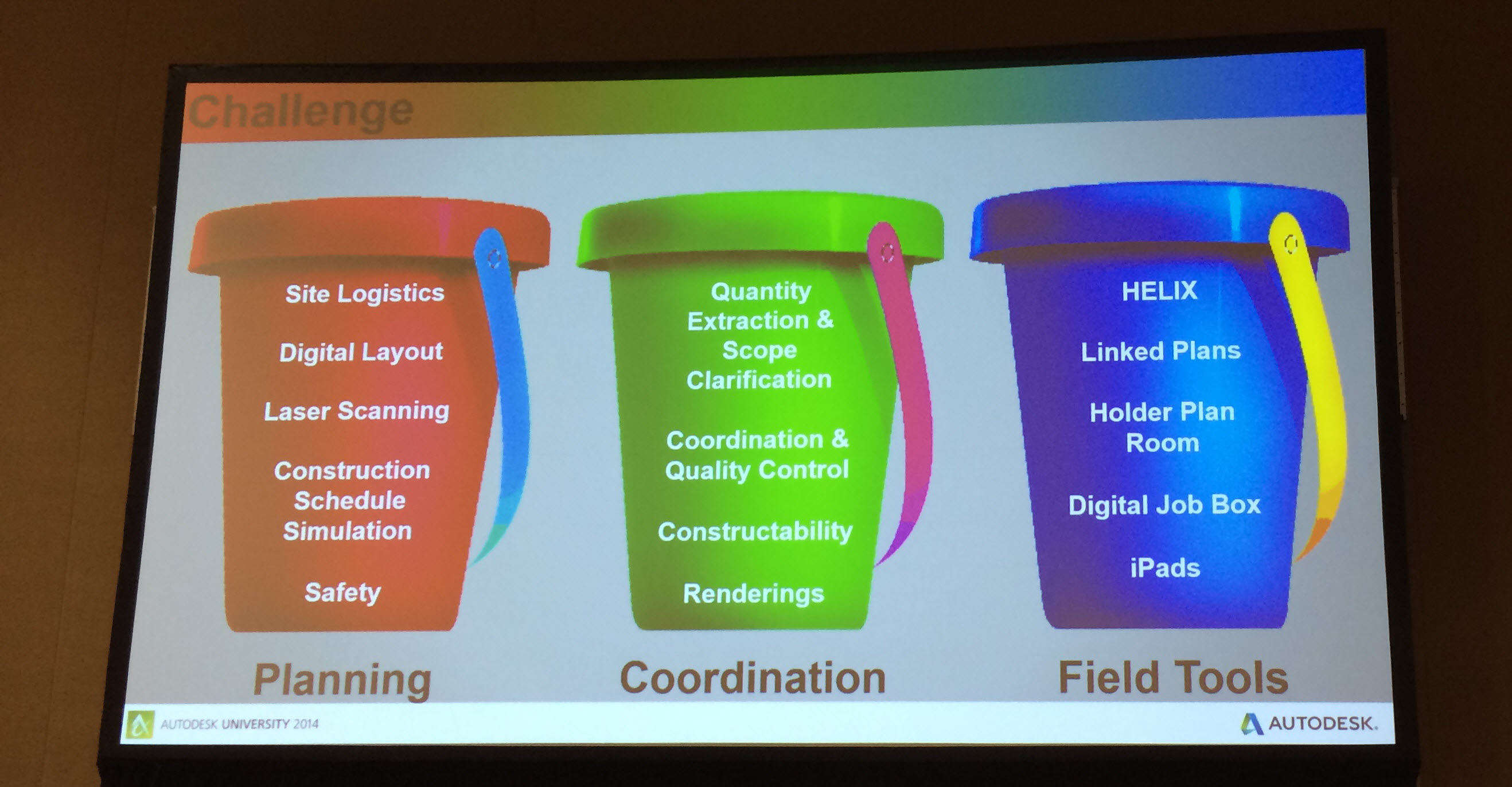 Several Autodesk University classes featured contractors sharing their use of BIM to Manage the Construction Site Assets & Safety and BIM for Constructing the Building.
The world's leading contractors have completely DIGITAL construction sites. The larger the project, the more dependent they are on BIM and digital technologies.
This includes oil & gas exploration and mining; which are long-term construction sites.
Contractors use BIM to Manage the Daily & Weekly Positioning of Construction Site Assets. These models and respective paperwork are reviewed weekly by Site Safety Engineers & submitted to governing agencies.
--- Download McGraw-Hill Construction Safety Management BIM Report ---
Here are a few KEY business points on how BIM-based Contractors use BIM to
create REPEAT client business

engage their successful Team Members on future projects,

prefabricate MEP systems and room configurations,

plan & phase construction project processes, plan and improve safety,

track, manage & financially plan construction site assets,

order and install their proven Building Product Manufacturers (Supply Chain)