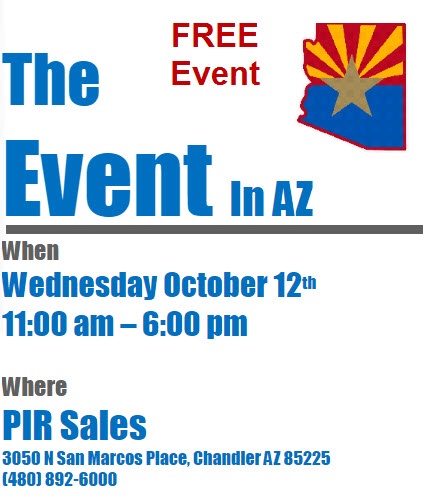 Bradley BIM is launching a new AIA-CES \ RCEP Accredited BIM Class in Phoenix, Arizona on Wednesday October 12, 2016 for our Bradley sales partner, PIR Sales, Chandler AZ.
---
Join Us for this FREE Event!
| | |
| --- | --- |
| Food Catered | Network with Industry Leaders |
| Manufacture Showcase | Skilled Activities |
| CEU Accredited Presentations | Product Knowledge |
| Functional Product Displays | Prize Raffles |
The Event in AZ Event Page has a CEU Registration Email to register for any of the for the four (4) CEU classes that will be given throughout the day.
Bradley's AIA-CES class is also registered with the Registered Continued Education Program (RECP).The class offers Professional Development Hour(s) (PDH) to RECP Members.
Registered Continued Education Program (RECP) | https://rcep.net/
The Event in AZ | CEU Class Schedule
| | |
| --- | --- |
| 11:30-12:30 | Digital vs Thermostatic mixing valves |
| 1:00-2:00 | The impact of plumbing on bathroom design |
| 2:30-3:30 | BIM Execution Plans: Steps to Achieving Revit Level-Of-Development (LOD) Goals |
| 4:00-5:00 | Understanding hot water, energy use and System efficiencies in high use facilities |