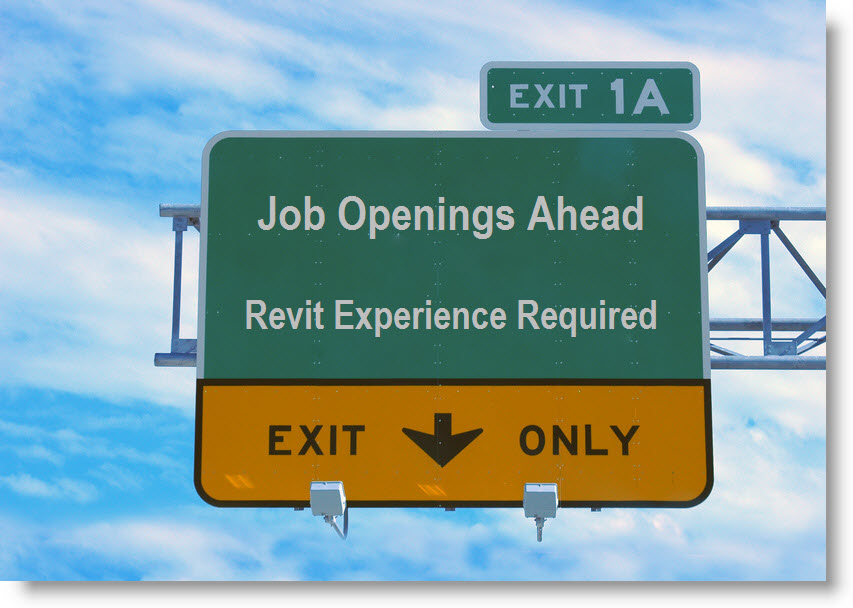 Many architectural, engineering and construction job postings; require applicants to have proficient BIM software and project experience with Revit, ArchiCAD, Bentley, or Vectorworks. The BIM skill-set is now in higher demand; then the CAD skill-set.
Here are 3 sites, I personally use and continue to refer to my colleagues; if they are looking for jobs that require Revit experience OR advertising their open Revit job positions.
1) LinkedIn.com | Jobs Search Page: www.linkedin.com/jobs

LinkedIn is a highly respected, networking portal; with millions of global members from all professions. Post a job, maintain your resume in your profile while searching for jobs or key contacts within the organization you are researching.
Last night, I found 17 Revit-BIM based jobs in LinkedIn Job Search using the keyword "revit". They were posted within the last 24 hours. More than 45 Revit BIM-based jobs were posted in the last 2-7 days. Use the left margin "Filter Tools" to refine the search results. Unlike many job sites; LinkedIn jobs are highly detailed in the job position description.
Another benefit, LinkedIn will also scan your contacts/connections and list possible ways you might leverage your connections to contact or engage in a job's submittal process.