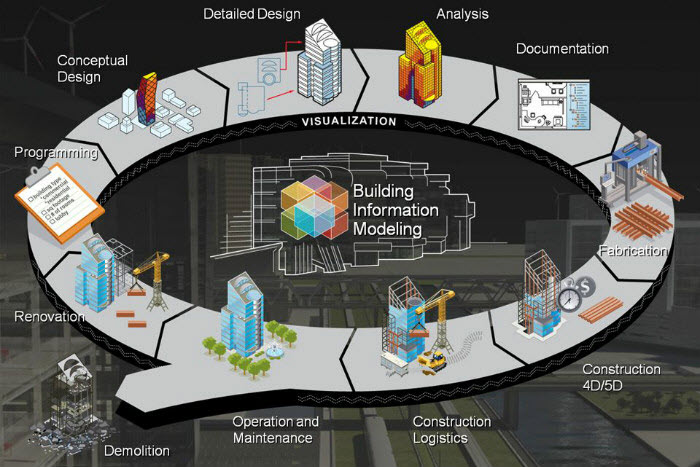 My February 2015 Revit \ BIM article for Sourceable.net (Australia) highlights several BIM-driven processes that are trending BIM-dependent.
Sourceable.net (Australia) Article
Trending From BIM-Driven to BIM-Dependent
Excerpt: The leading BIM software packages (Autodesk Revit, Bentley Microstation, Graphisoft ArchiCAD and Nemetschek Vectorworks) have demonstrated successful live BIM project applications for more than 10 years.Larger design and construction firms have established BIM mandates for their projects and project teams.
These firms are integrating new cost and time-saving BIM-driven, collaborative workflow processes into their organizations. As they deliver more competitive and efficient design-construction processes; they trend BIM-dependent to support the firms' new design and business processes.