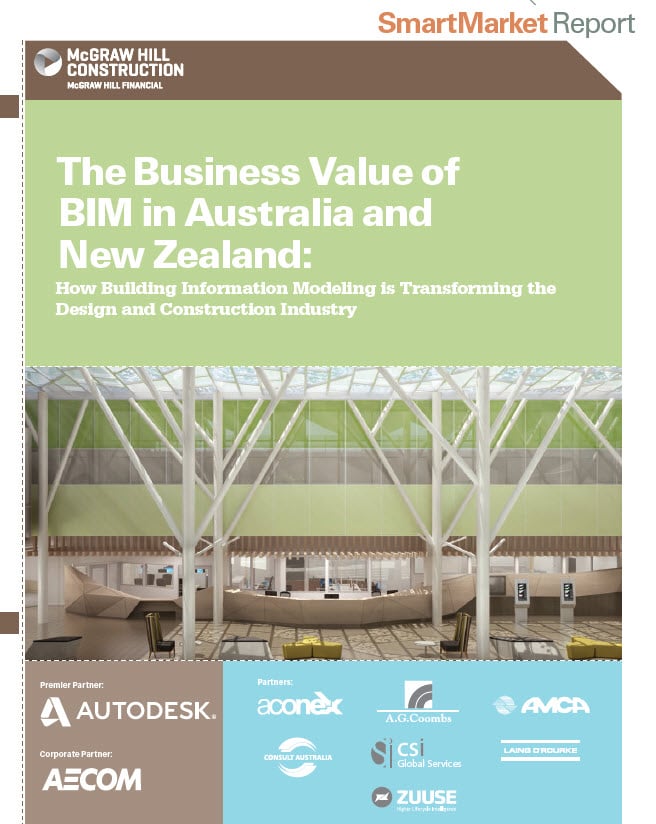 Download 2014 60-page BIM Report:
This research study focuses primarily on BIM users in Australia and New Zealand and it shows that firms in these countries, though relatively new to the use of BIM, recognize its value and are planning to deepen their BIM investments. In fact, 51% of firms are engaged with BIM on more than 30% of their projects today, and this number is expected to increase dramatically in the next two years.
I authored an article for the Australian design+construction website; Sourceable.net --that highlights the BIM Library content investment for BIM Implementation.
Sourceable.net (Australia) Article
View Complete Article: Pre-built Manufacturer BIM Content Can Deliver Savings
Excerpt: Leading Building Information Modeling (BIM) software packages such as Autodesk Revit, Bentley Microstation, Graphisoft ArchiCAD and Nemetschek Vectorworks provide libraries of free generic BIM content in their respective BIM file formats.

However; without supporting Building Product Manufacturers' (BPM) BIM content, designers will be limited by cost and time to produce construction documents with their BIM software.
Free Pre-built Building Product Manufacturers' BIM content may also increase BIM file sharing between disciplines -- as the model building costs are covered by the BPM.
Download 2014 60-page BIM Report:
MODLAR - Bradley BIM Library Link
Bradley BIM is expanding access of the Bradley Corporation Revit Library (1,000 Revit families) through a hosting service agreement with MODLAR.com.
Bradley BIM Articles
Download Complete Bradley Revit Family Library (1000 Families) – Download All Options
Download Bradley Revit Family Library From Autodesk Seek Building Product Manufacturer Revit Library