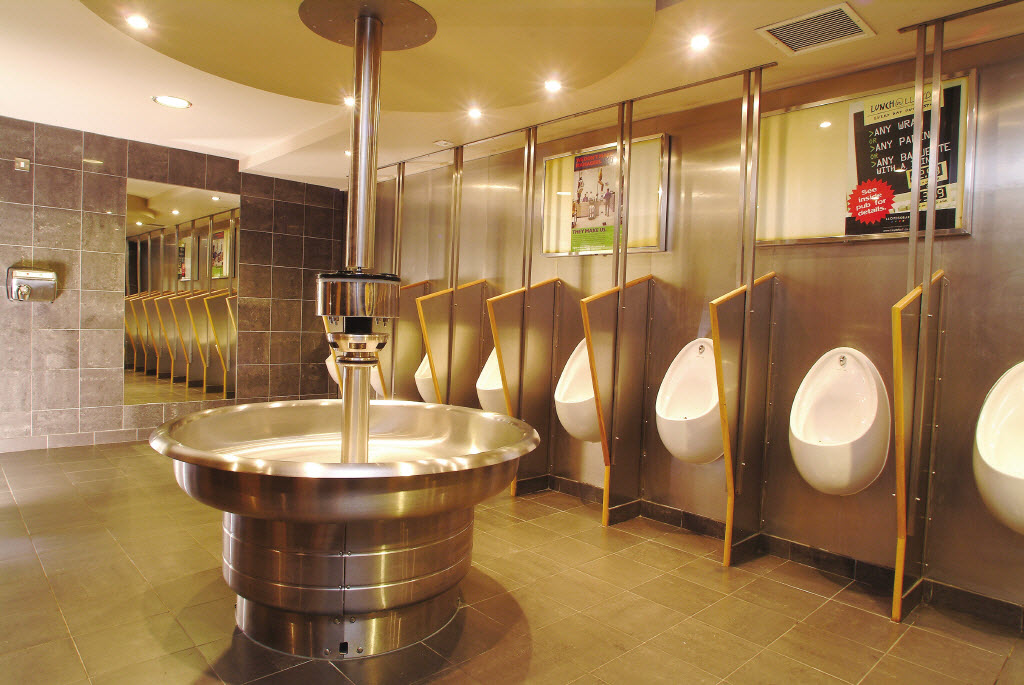 Bradley Corporation pioneered and patented the washfountain concept-design in 1919.
After more than 90 years, the washfountain remains a Bradley signature product that features a variety sizes, shapes, materials and innovative electronic water saving controls.
View Washfountain Blog Article: Washfountains | What is the application?
Excerpt: Every day, we get calls from architects and engineers asking for help in deciding what washfountain to use for their project. My first question to them is always, "Where is the product going to be used, and what is the application?" Very often they haven't really thought about the application. Factors like appearance, space available, ADA compliance, and water conservation are given more consideration than how the fixture will be used. While these other factors are important, the product specified has to consider the user.
Bradley Washfountain Revit Family Models
The Bradley Revit Family Library features 35 washfountain Revit family models.