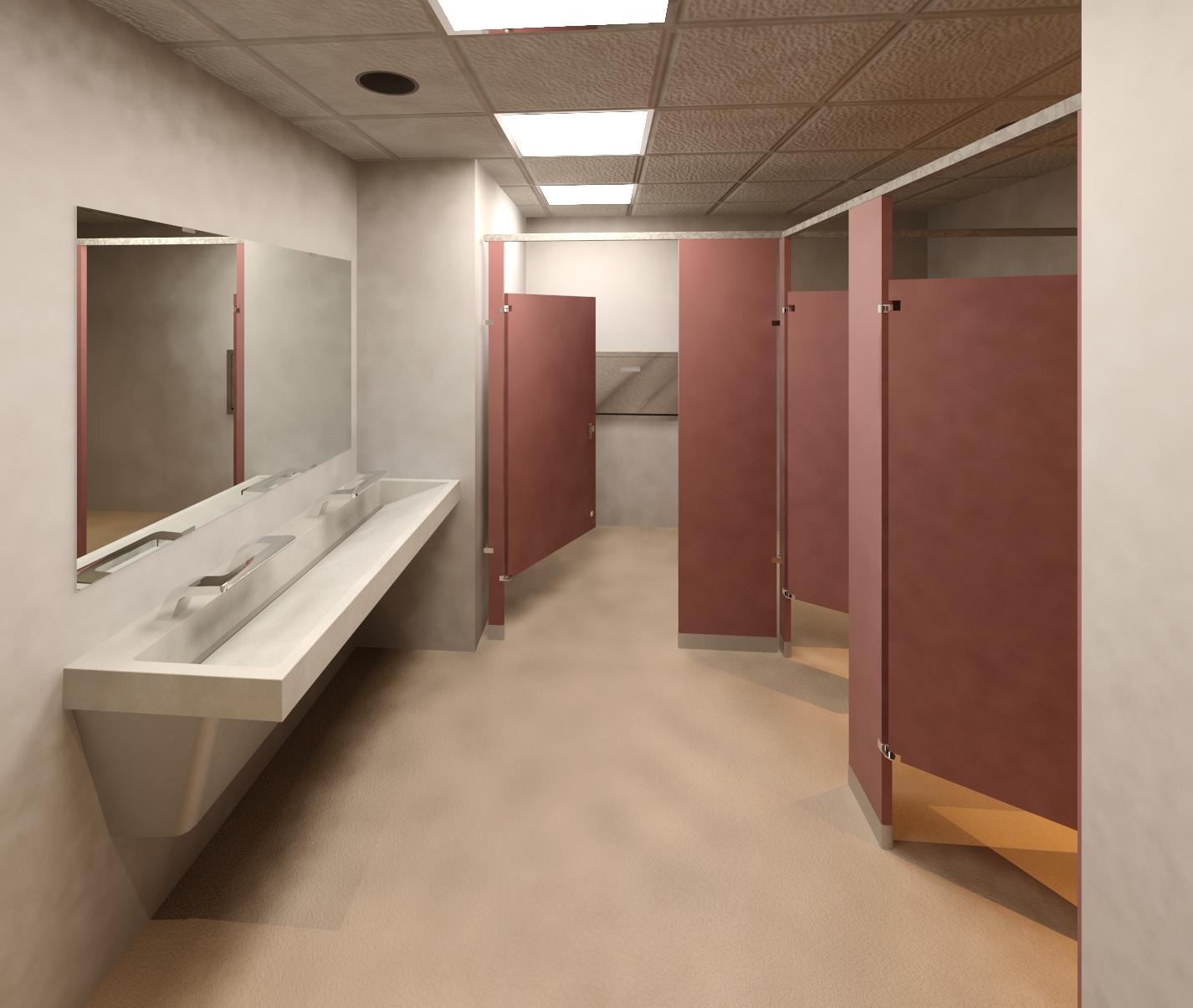 Bradley has created custom Revit Material Catalogs for all materials specific for Bradley products.
Bradley Revit Material Catalogs can be downloaded for
A link to Bradley Revit Materials is found on the Bradley Bradley BIM-Revit Library Page in the right margin.
All materials use a naming convention that is consistent with materials already supplied in Revit.
Bradley Revit Material Catalogs are unique as material definitions are attached to individual "Chips" in a Revit Project file (*.rvt) file (shown above).
A Revit user can copy a material chip(s) from the Material Project File and paste it into their Revit Project File. When the chip is pasted into their project; it carries the material definition into the project. Just delete the chip and the material definition remains in the project.
find and select the Bradley product family in the project,
select the material parameter in the Property Browser and
select the added Bradley Material in the project Material Browser dialogue box.
This copy-paste process avoids using the 'Transfer Project Standards' dialogue box; that would transfer ALL the materials into the client Revit project. This keeps the project file smaller; while keeping the Project Material Library clean from unwanted \ unused materials.
When you download our Material Catalogs, you will receive them as separate .zip files.
Inside the downloaded .zip files is a Revit Material Project file (*.rvt ) and the corresponding material .jpg image files; that are Bradley materials. The material .jpg files are required for the Revit rendering process.
Copy all the .jpg image files into a Bradley folder in your firm's Manufacturer Material Library folder.
Add this new folder to the 'folder search path' that Revit Rendering searches to find material image files.
In the Revit Options Dialogue box, select Rendering tab in the left margin.
Select the 'plus + symbol' to add the new directory.
The icon with dots " ... "appears in the right.
Select the dots to browse to and select the Bradley material folder that was added.
Revit will now automatically search this folder list for materials, when rendering a view.